You would like to find out what everyday working life is like as Managing Director BeNeLux at Seven Senders? We interviewed Ruben Meulenhoff about his working day. Find out what makes being part of Seven Senders special.
Why is Amsterdam – in addition to Seven Senders' offices in Berlin and Paris – a good location for our business?
In recent years, Amsterdam and the Netherlands have developed into a hot spot for start-ups, shippers and online retailers. The neighbouring countries Germany and Belgium in the lead, but also France, the United Kingdom and the other European core markets are among the most important export countries for the Netherlands. Markets that are also very relevant for Seven Senders.
What is the biggest challenge?
The biggest challenge (ever in my life) of course for all of us is Covid-19 and making sure we all stay healthy and with Seven Senders we are doing all we can to make this happen! Business wise the challenge at the moment is adding additional consolidation hub(s) in the Benelux/France area. Adding additional hub(s) will further optimize our services in the Benelux and France to parts of Europe (UK, Spain, Portugal, France and the Nordics). Another challenge we are all having is still the uncertainty on how Brexit will look like after December 31st.
What do you like most about your work?
I like everything that comes with the job, but what I like most is being part of a dynamic and flexible company with highly motivated colleagues. They give the freedom to be entrepreneurial in the Benelux and adapt and develop solutions that fit the Benelux market, but also make use of all the fantastic solutions they already build.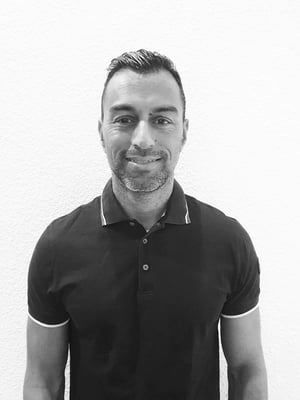 "My colleages are highly motivated which give the freedom to be entrepreneurial in the Benelux."
Ruben Meulenhoff, Managing Director BeNeLux at Seven Senders