International e-tailer reveals why well orchestrated interaction of logistics know-how and analysis competence plays a central role in future-oriented e-commerce.
It's no secret that retailers want many happy customers. The BestSecret online store, on the other hand, is a well-kept secret that the provider has made the core of its business concept. Where other online stores compete for every customer on a daily basis, the Munich-based company has made a name for itself worldwide in recent years through its exclusivity.
Since 2018 the e-tailer has been relying on the Seven Senders delivery platform features for increased data transparency via improved tracking and monitoring KPIs.
Permanently reduced designer brands
A subsidiary of Schustermann & Borenstein, the compnay is one of the largest textile wholesalers in Europe. Access to the platform is only possible with an invitation from a member, i.e. a customer who has already placed an order with BestSecret. Its fans include hundreds of thousands of fashion-conscious bargain hunters in Berlin, Paris and Gothenburg, and even customers in far-away countries such as French Polynesia.
In addition to the website, members can also find a wide range of fashion for women, men and children, luxury bargains and over 3,000 brands in physical store locations in Munich, Frankfurt, and Vienna. Registered members have access to a selection of permanently reduced designer goods. In order to maintain this pricing policy and still protect the exclusivity of the brands, access to the online store is limited to 250,000 members.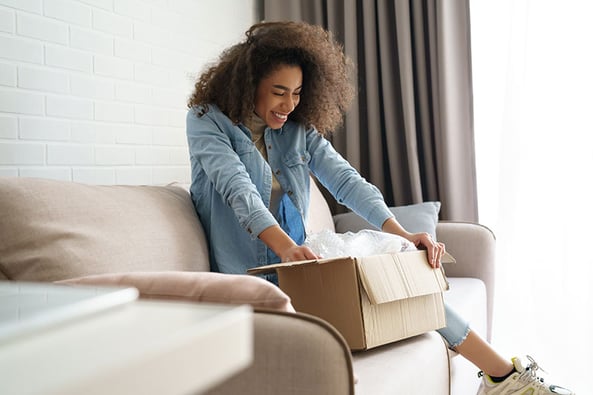 Thousands of parcels shipped from Munich to Sweden every month
For shipments to Sweden, France, and the Netherlands the compnay relies on the logistics platform and analysis features provided by Seven Senders. Parcels are picked up from the company's warehouse in Munich-Poing and then transported to the destination countries.
In Sweden, the fashion company cooperates with the national carrier PostNord, but in the future it plans to add Budbee, a fairly new provider. With these local carriers, Swedish customers will benefit from multiple delivery options and specified delivery times. In urban centers such as Stockholm, for example, Budbee offers delivery after 6 pm or a particularly quiet delivery service. In France, the company works with Colissimo to deliver shipments, while in the Netherlands it uses DHL NL.


The
Seven Senders delivery network includes +100 premiumcarriers across Europe
Explore new markets for cross-border shipping with Seven Senders
Access to a wide carrier network and the great flexibility of a multi-carrier strategy is what makes cooperation with Seven Senders so special. Especially for e-commerce retailers interested in expanding into new markets where they might not have a large parcel volume. Such an approach is worthwhile because it is much more cost-effective, easier and less risky than having to immediately negotiate individual contracts with each of the big players. Seven Senders bundles the shipments of different customers, which has a positive effect on flexibility and price.
"For me, Seven Senders is a perfect partner to start in countries where you don't have a large presence yet," explains Max Strack-Zimmermann, Director of Logistics Services at BestSecret. "In Germany, we have already been present for many years and work together with large logistics partners such as DHL or Hermes. In smaller countries, by comparison, it is difficult to work with the large logistics service providers immediately - this is due on the one hand to the large administrative effort involved, but also to the fact that, especially at the beginning, you don't have the shipment volumes to achieve prices that pay off. In this respect, Seven Senders is the best choice for companies that want to expand internationally - a kind of piggyback option".
Profit from one expert logistics partner
The distribution of the packages to the different carriers in the destination country is done by Seven Senders, saving time and effort. "In addition, we are able to draw on some of the expertise that Seven Senders has already gained through its many contacts with local carriers in various countries," adds Strack-Zimmermann. The fact that packages from different dealers are bundled together also reduces prices.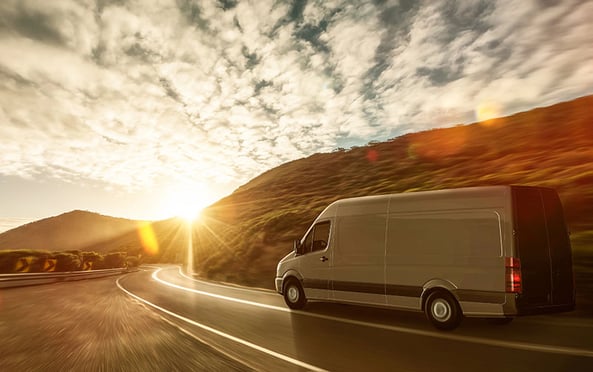 Comprehensive data analysis supports sound decisions
In addition to the broadly diversified logistics know-how, the company also relies on Seven Senders' analytics services. The performance of the carriers as well as delivery and contract KPIs can be viewed, displayed and compared based on well-founded and up-to-date data.
While other large national logistics companies often only offer insights into their own carrier data, Seven Senders' analytics services go much deeper and provide more transparent information that companies can use to constantly monitor and compare delivery performance, reliability, times and more. Seven Senders' additional services also provide important insights into all tracking and updating data relevant to business and planning decisions. This includes information about invoices and KPIs. Seven Senders also supports returns and labels requested by the respective sender.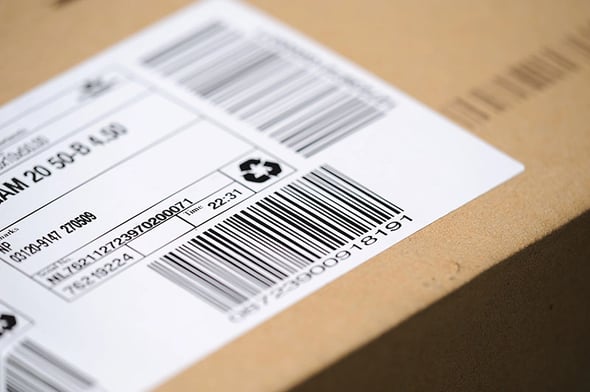 Avoid logistics hurdles and customer complaints early on
"We can create customized reports to counteract potential difficulties at an early stage," explains Sebastian Rekowski, Manager of Logistics Services at BestSecret.
"It's all about identifying problems before they hit us via customer service, in other words, before they cause discontent". A concrete example: If a pallet with packaged goods gets lost or ends up with the wrong carrier, the BestSecret team immediately sees from the status report that it has not changed and can contact the operations team concerned".
BestSecret uses the analysis tool for millions of outbound shipments worldwide, especially to get an overview of quantities, transit times or missing scans. The customer receives the information about the shipment that is important to them via the tracking widget provided by Seven Senders.
Sustainable shipping efforts
The company is also concerned with is the issue of sustainability. Since the company is striving to achieve CO2 neutrality in all its business areas, the important field of logistics is being closely scrutinized. This includes new packaging made of paper instead of plastic, environmentally friendly filling materials, new packaging sizes to avoid empty air and a well-planned packing density when shipping the goods. The fact that Seven Senders bundles deliveries and thus minimizes empty runs additionally supports the sustainability efforts.
Fast data insight without a lot of training
Max Strack-Zimmermann's final assessment of the cooperation with Seven Senders is: "We are on the same wavelength and act in a very cooperative manner. At the same time, the flexibility that we put to the test every now and then is impressive. Not to forget the fair prices that Seven Senders can offer due to its business model".
Sebastian Rekowski agrees: "When it comes to the analysis offer, usability is a huge advantage: With little training or instruction, companies can get a lot out of the tool. In addition, the solution sends daily reports automatically. That saves us a lot of time. Such control and analysis helps a lot to have all shipments under control