When it comes to cross-border purchasing, customers have a great need for knowledge. You can use this to create loyalty and take your business to a new level with top shipping performance throughout Europe.
The delivery experience is key to satisfied customers
Customers expect a transparent customer journey not only from local market leaders. They also – or currently – want to know from cross-border merchants where their parcel is currently located. After all, when the goods arrive from abroad, they are once again worried about their safe arrival. 85 percent of customers click on the tracking link.
It is essential that retailers meet this need for knowledge, otherwise they run the risk of losing customers to competitors. The key to satisfied customers is seamless communication. This must be proactive, accessible on different devices, and easy to track.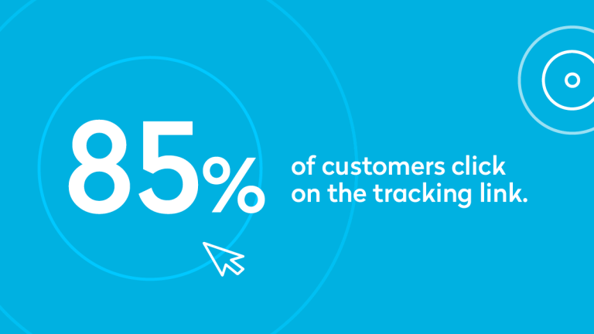 Optimization through automization
The Seven Senders delivery platform provides the service that e-commerce merchants need to perform well across borders and keep customers constantly informed about the delivery status.
"This is achieved, for example, through automated customer e-mails and a tracking page in the shop's own design," says Björn Östberg, Head of Product. "A shipping process that is transparent for the consumer makes a decisive contribution to customer loyalty."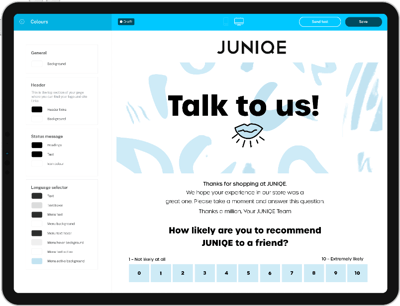 Transparent tracking with data analytics
Your company also benefits from good customer communication. The proactive solutions from Seven Senders reduce your dispatch-related customer service inquiries by up to 30 percent.
You can also use Big Data of all parcel movements profitably, without having to invest your own cost and resource-intensive efforts. Use the Seven Senders analyses of the resulting data to optimize your shipping performance and reduce the workload on your operations teams.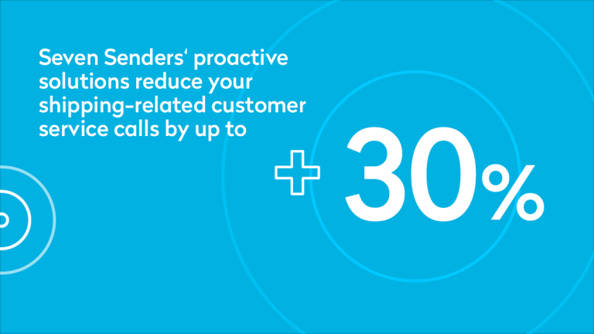 Stand out with proactive communication
With seamless tracking and proactive shipping updates, you can give your customers peace of mind. This leads to an overall positive brand experience. With the unique connection to the Seven Senders platform, all shipping solutions and services are available to you.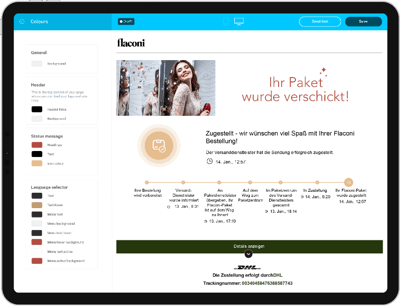 Shipping: the central building block of the Customer Journey
Shipping is not only a means to an end. Used skillfully, you can shine internationally through top performance – and grow. Customer communication at the highest level is a central component of a perfect customer journey. If you keep your customers informed, they will know that they can rely on your shop, and they will certainly be happy to come back to shop again.
Simplify the complexity of your cross-border trade, benefit from the strongest delivery services in Europe and communicate as customers want. With Seven Senders.