There's never been a better time to be an online retailer, with online sales rising each year as customers enjoy the convenience of a nearly limitless variety of products that can be delivered to their doorstep. However, this good news for e-commerce retailers can get complicated when it comes to internationalization.
Shipping cross-border to European markets outside of the European Union means dealing with varying rules that can make it confusing to know about customs clearance, the required paperwork, taxes, and duties. Managing returns from these countries can also present complications. The complexity of customs borders can hold online retailers back from expanding into valuable markets, particularly with concerns over passing fees on to buyers. But when you know the rules and have the right partner, shipping goods across borders is both possible and profitable.
Which countries in Europe have customs borders?
With the advent of Brexit, some important changes have occurred. The United Kingdom is now considered a "third country" and therefore not part of the EU economic structures. Switzerland is also a non-EU country, but as a member of the European Free Trade Union, it has simpler, although specific, rules for shipments into the country.

Shipping to Switzerland requires declarations, including the data listed above. However, there is no value-based customs duty. Instead, retailers pay based on weight and tariff numbers. The exception is that customs duties are required on products manufactured outside of the EU. Also, for non-Swiss companies, registration is required on sellers with global sales over CHF 100,000.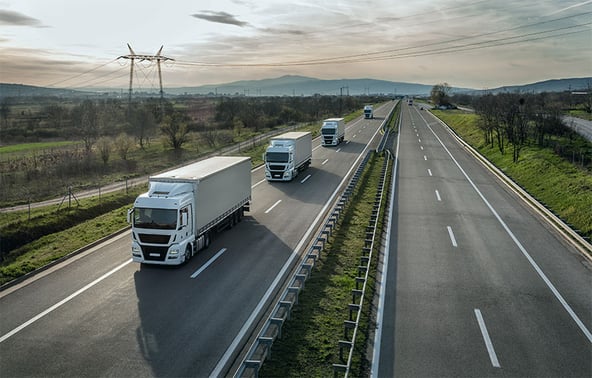 How are customs duties and taxes calculated?
Understanding the difference between duties and taxes is key. Duties are a type of tax charged on goods that enter or leave a country. Taxes are charges placed by the importing country on almost all purchases. Both duties and taxes contribute to the total cost of the product.

Duties are collected by customs as government revenue. In the simplest of terms, they protect local industries that make the same type of goods by increasing the cost to the customer. Most duties are paid by the importer and added to the cost of the goods sold, including the shipping and handling charges and any insurance.

Taxes are also collected by customs when goods enter a country, and they are paid by the importer. They may include sales tax, value-added tax (VAT), and goods and services tax. Rates will vary by country and are also charged based on the cost of goods sold, freight, and other expenses.
All duties and taxes are based on the tax rates of the destination country and the details listed on your invoice as previously mentioned, including the type and value of the goods, the weight, and the country of origin. Missing information on the invoice can delay shipments and result in incorrect amounts being charged.

Retailers calculate their duties and taxes using the destination country's published rates. Rates vary based on the type of goods and can be found on government websites for each country. Both duties and taxes are paid before goods are released from customs, which is a major reason to have an efficient and reliable customs clearance partner.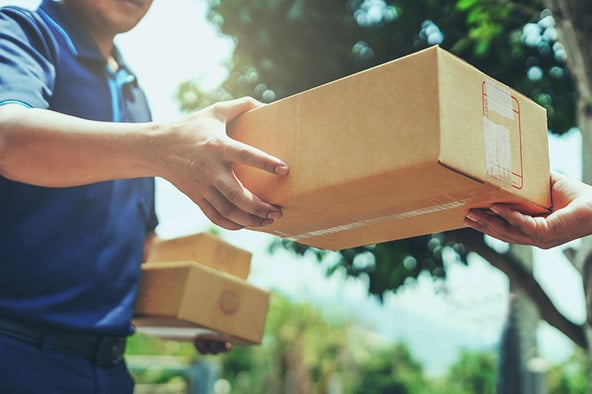 What to look for in a customs clearance partner
Simplifying customs declarations processes for e-commerce sellers is the goal of a good customs clearance partner. The benefits to sellers are well worth the cost, making it possible for e-commerce businesses to capitalize on growing markets within and outside the EU. The best partners have established relationships with delivery networks in each country where you do business. That helps to ensure they know the specific rules (and customer delivery preferences), and they can meet your delivery promises.

You want a partner who can handle all aspects of the import and export customs clearance – a partner who is clear upfront about what they charge for those services. That allows your business to factor in those costs at the time of sale. Choose a partner with a simple to use digital platform – a dashboard where shipment information can be uploaded, and all documents can be managed and tracked digitally to expedite border crossings and avoid delivery delays. You also want a partner that can keep your customer informed about their delivery and one that will handle returns. Options for bundled shipments and bundled custom clearance documentation for destination countries will also offer significant cost savings and easier tracking.
Simplified shipping and customs clearance with Seven Senders
Working with a partner with a deep understanding of customs clearance, customs declarations, and country-specific rules can open your business to more sales, less risk of shipments being blocked for import, and, when needed, customer returns that are simple to manage. That means more efficient operations for online sellers and higher customer satisfaction for more buyers.
Get in touch with us to learn more!