Seven Senders helps leading beauty online retailer stand out from the competition.
There is something in the air, a very special fragrance: cosmetics and body care products form the core of the business model of the successful Berlin e-retailer Flaconi. With more than 670 international brands and 43,000 products in the fields of perfume, care, make-up, hair care, natural cosmetics and the premium segment, the company knows how to meet consumer demands.
In order to continue to grow in a competitive market environment, Flaconi relies on the Seven Senders delivery platform for their international shipping and carrier management.

The delivery expertise and carrier network of Seven Senders enable the company to respond better to customer delivery requirements and set its own standards based on cost-efficient processes. Mathias Trilk, Head of Operations at Flaconi explains: "When we planned to expand our international business in 2015, we were looking for a partner who was familiar with international logistics processes, provided us a way to achieve a high degree of transparency and offered the best price-performance options."
Easy entry into in new markets thanks to a carrier mix
Since its foundation in 2011, the company's customer-centric approach to the customer experience have played a central role in its corporate philosophy. This includes in particular the reliable and fast delivery of goods, smooth logistics processes, and top notch customer service for international orders.The carrier mix available from Seven Senders enables retailers to use the most suitable delivery service provider in the respective country and optimize delivery times and costs.
Reliable tracking improves customer loyalty
In particular, the high level of data transparency achieved with the tracking services of the Seven Senders delivery platform has become indispensable for the company's day-to-day business.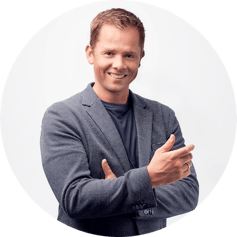 "We can now easily, clearly and quickly compare different carriers according to the same criteria. Before, we had to rely on the reports of others; now we have the reins in our own hands." Mathias Trilk – Head of Operations at Flaconi



Fast delivery and flexible options for the last mile
And because speed is the key in online trading, the cost and process efficiency advantages of our service pay off. From pick-up to delivery to the customer abroad, the retailer saves a full day compared to large standard mail order companies. In addition, customers are free to choose their logistics partner and delivery method. This presents a clear advantage in terms of customer experience says Trilk, "For many customers today, flexible access to their parcel is more important than delivery at their own doorstep."
The online retailer is in a position to convince its customers with excellent logistics processes and outstanding delivery quality to strengthen customer loyalty. Mathias Trilk explains: "We have grown on the same wavelength over the past few years, speak the same language and quickly find a common solution."