What distinguishes a good perfume? It accompanies us through the day and subtly embellishes the surroundings. The ideal shipping experience is similar: Consumers get an all-round positive feeling during the customer journey, but they only perceive the associated shipping processes in passing. How can this be achieved? We discussed this question at our customer evening in the office of the beauty e-retailer Flaconi.

#Customer First: How online beauty e-retailer and delivery platform jointly improve the customer journey in online shopping
More than 45,000 products, over 720 international brands and a common mission: #customerfirst. At Flaconi more than 300 employees work every day on a harmonious customer journey.
Digital shopping should feel to their customers "as if they were in their own bathroom and setting up their mirror cabinet there," says Stefanie Oehmichen, Product Manager at Flaconi. The delivery experience should also convey this impression: For Flaconi, fast delivery with transparent shipping status is just as much a part of a successful customer journey as a perfume in everyday life.
For the growing company, this means coping with rising delivery volumes beyond national borders: in 2018, the online shop coordinated the shipping of more than 2 million orders.
In addition to Germany and Austria, the company has also recently been heading for Poland. While the parcels were initially sent directly from the office, the online perfumery now works with SEVEN SENDERS, among others, to manage regional shipping service providers, for example in Austria and Poland.‍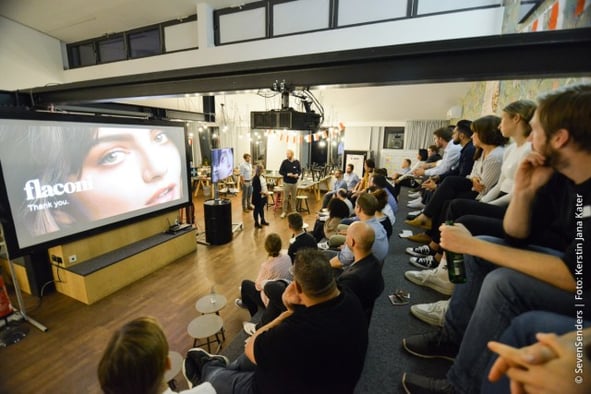 Stefanie Oehmichen, Product Manager at Flaconi, and Thomas Hagemann, Founder and Managing Director at SEVEN SENDERS, presented the joint collaboration between the online perfumery and our shipping platform at our customer evening on 26 September.
They discussed the success factors of international delivery and showed how the shipping experience can be integrated into a harmonious customer journey.
Well networked and faster underway: with different local carriers to your destination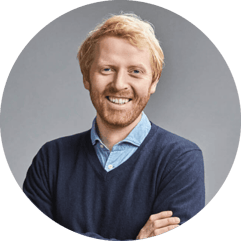 "We believe that if you really want to be competitive, you have to look closely at local markets and know your customers' delivery preferences. We recommend that you combine the networks of individual shipping service providers."

Thomas Hagemann, founder and Managing Director of Seven Senders

In his presentation, Thomas Hagemann defines a comprehensive knowledge of the target markets and a network of local shipping service providers that cover the requirements of the customers as essential for a successful international shipping experience. From his experience, he knows that close cooperation with various local carriers is an important prerequisite for the successful internationalization of an online shop.
Flaconi also relies on this strategy: the beauty e-retailer combines the offers of four different local shipping service providers and uses the market knowledge and network of SEVEN SENDERS for international shipments. In this way, the company is able to further develop its customer experience and save time and money on the last mile. This has enabled Flaconi to reduce product delivery times by an entire day.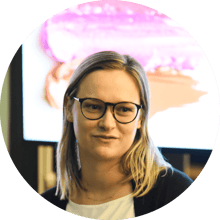 "With Seven Senders, we have the opportunity not to keep the customer waiting and to ship small quantities via the best shipping route for a successful market entry from the outset.
Stefanie Oehmichen, Product Manager at Flaconi
Beauty and big data: a recipe for success
To accompany customers reliably during shipment also means making the delivery status transparent. For this purpose, Flaconi uses personalized tracking pages that are created with the SEVEN SENDERS shipping platform and linked to the online shop: In this way, customers are informed about the status of their delivery and save themselves the additional call to the online shop. "We were able to reduce the number of customer enquiries by up to 30% within four months," says Stefanie Oehmichen about the results of the cooperation.
The look & feel of these tracking pages is designed in accordance with Flaconi's branding guidelines and is additionally provided with banners that present current offers to the target groups. In this way, customers are returned to the online shop and given the opportunity to purchase further products.
The technology behind it: The SEVEN SENDERS delivery platform can be used to create tracking pages whose content elements can be individually designed. The corresponding shipping data is harmonized by SEVEN SENDERS across all shipping service providers and automatically fed back to the online shop via an API. When designing their tracking page, shop providers themselves decide which delivery events they want to inform their customers about.
In addition, Flaconi receives extensive data from SEVEN SENDERS about the shipping process to all destinations. This makes it possible to continuously evaluate the performance of the shipping service providers and initiate long-term process improvements.
And the customers? Not only does a new beauty product enhance their everyday lives, but also a relaxed shipping experience: from purchase to the door.
At a glance: Flaconi's delivery success story
Cross-border shipment to Germany, Austria and Poland

More than 2 million orders in 2018 Easier entry into new markets through connection to a central shipping platform and the option of sending smaller volumes

One day less delivery time: faster and more efficient delivery processes via Seven Senders' carrier network

Up to 30% fewer customer enquiries: transparent delivery status thanks to CI-compliant tracking pages

Continuous monitoring of the performance of all shipping service providers enables long-term optimization of logistics processes
More customer success stories? Read here: