E-commerce returns are unavoidable, and return labels are a fundamental aspect of the returns process. They play a crucial role in creating a more convenient returns experience for your customers, which can improve customer loyalty, and they can ease the workload on your customer service team.
However, when it comes to generating return labels retailers face some challenges. For starters, retailers must ensure compliance with each carrier they work with and guarantee that all the correct information is clearly visible on the label. Second, generating return labels becomes another significant cost factor to control.

That's why retailers must find the best approach to generate return labels that provide an optimal customer experience while being cost-effective. We look at two main options worth considering: on-demand return labels and label in the box solution.
On-demand return labels
On-demand return labels are generated and sent to customers upon request. This approach allows customers to download and print the label themselves and attach it to the return package. There are multiple benefits of this option.
Flexibility: Customers have the freedom to initiate the return process whenever they want. This level of flexibility can lead to a better customer experience, as customers can return items at their convenience.

Reduction of overall costs: With on-demand labels, retailers only pay for the labels that are actually used, rather than printing and including labels in every shipment.

More sustainable: On-demand labels contribute to a more sustainable approach. Retailers only generate labels that are needed, minimizing unnecessary printing and waste.

Minimized operational costs & effort: This model also lightens the workload on the customer service team. With customers initiating the return process themselves, they do not need to contact customer service for a return label, resulting in a more efficient and streamlined process.

Customization: On-demand return shipping labels can be customized to include specific instructions or requirements for returning the product, which can help reduce errors and ensure a smoother return process overall.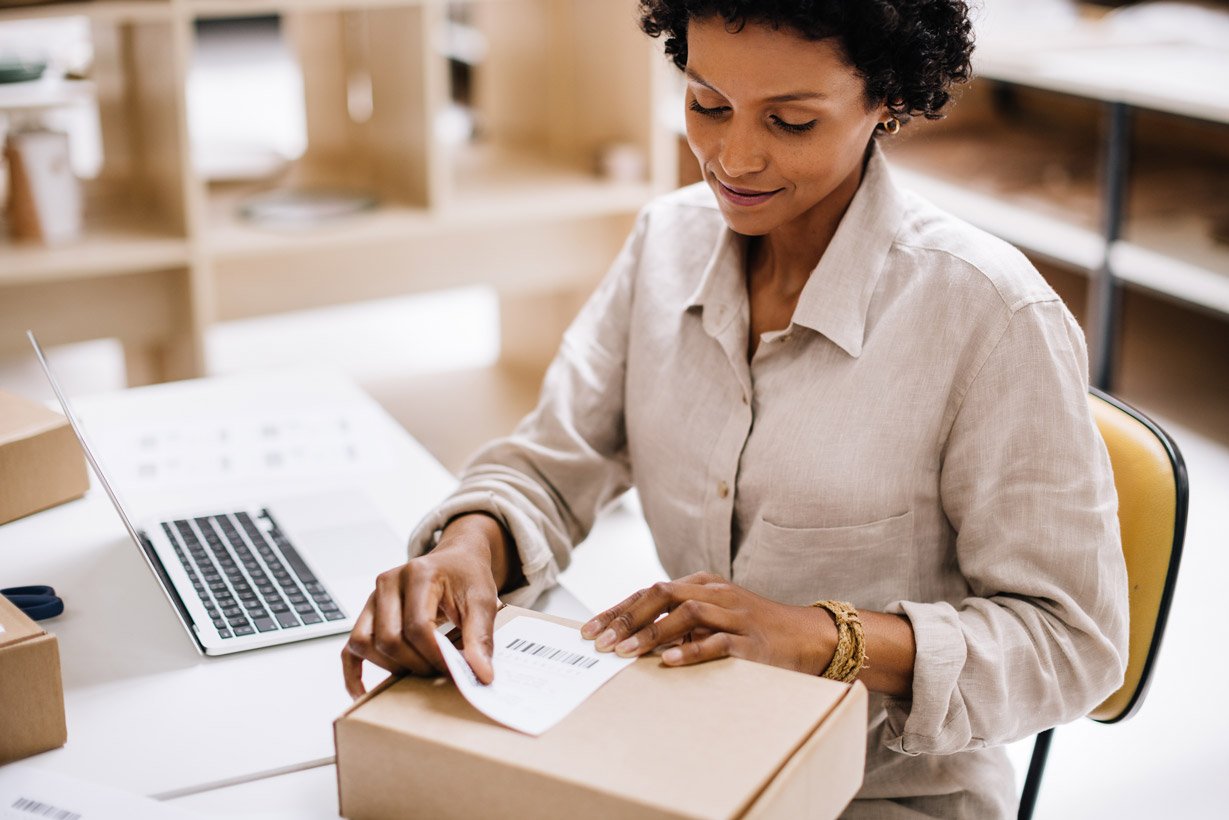 Label in the Box solution
Retailers opting for a label in the box solution provide a pre-printed return shipping label inside the original shipment box. The customer can use this label to return the item if needed.

One advantage of this solution is that the end customer already has the label they need to make a return without having to request one from customer service. This process reduces the number of steps customers must undertake to make a return, thus creating a better customer experience.

Moreover, a label in the box approach can be potentially more cost and time efficient for retailers. By preparing labels in advance, the return processing becomes faster, resulting in a reduced workload for the customer service team. Additionally, this method can give the retailer more control over the return process, ensuring parcels have the correct return address.

But the downsides to in-box labels are rather significant. One disadvantage is that a label in the box solution typically results in higher costs. Another is that it's less sustainable. Not all provided labels get used, creating unnecessary waste.
Save costs on international returns with Seven Senders
With Seven Senders, you work with the return carriers with the best rates in each of your target markets. In addition, you can save costs with our Return Portal, where your customers can download return labels as needed, saving you over 60% on return costs compared to a label in the box solution. And you benefit from having only one partner for all international returns, including your cross-border returns to or from the UK and Switzerland.