Cross border dispatch via the delivery platform – this means a win-win situation for all parties involved. Read how it works.

International shipping: What customers want
Online shoppers don't want to worry about shipping – no matter in which country they order. Product ordered, the product goes on a journey, the product arrives. As soon as the delivery does not meet your expectations, this has consequences. If tracking functions and customer communication are unsatisfactory, for example, or if the package arrives later than announced, the customer probably won't order again. In the worst case, the customer does not even place an order because payment and shipping options do not look promising from the outset. They cancel the process and turn to another shop, even though the product has certainly appealed to them.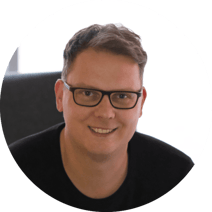 "Our unique network of Europe-wide premium delivery services, as well as tracking software and data analysis, reduce the complexity of European shipping to a minimum." Martin Wunderlich, Head of Parcel Logistics and Operations at Seven Senders
Cross-border trade offers a great deal of growth potential
On the other hand, if everything goes smoothly, the retailer has the chance to score points and make effective use of the enormous potential of cross-border trade. Dealers should not miss this opportunity. Shipping via the Seven Senders delivery platform optimizes processes and also ensures cost savings. It offers a one-stop solution for Europe-wide shipping via just one interface. "One of the most convincing advantages of our service is that we have built up a unique network of premium delivery services that we are constantly expanding," explains Martin Wunderlich, Head of Parcel Logistics and Operations at Seven Senders.
Central control – from checkout to delivery
Whether labels, invoices, insurance, returns, or tracking solutions – all logistics processes are controlled centrally via the platform. The result: In addition to greatly simplifying processes, the retailer achieves greater flexibility and more efficient teams. They can also use the tracking and monitoring software and use data to improve their performance – from checkout to delivery. "Our customers and their operations can access our network via a single interface, which greatly reduces the complexity of European shipping".
The best individual solution for each package
"Customer demands are increasing throughout Europe – and dealers have to adapt to them. That's why our aim is to find the best solution for each of their packages." The big challenge: Parcel logistics is very specialized: Over a hundred different delivery networks have been created in Europe. Via the delivery platform, merchants can feed their parcels directly into local services (direct injection). They benefit from the bundling of parcels from several customers, both during pick-up and with local carriers.
Adapted to Europe-wide customer strategies
The shipping requirements to the retailer are individual and must be precisely tailored to the respective strategy. If, for example, a customer orders a mobile phone case for which neither the shop nor the brand is important to them, they will not necessarily prefer Time Window Delivery. If, however, they move in a shop environment in which the brand plays an important role, then their demands in terms of shipping are also significantly higher. Dealers can then make particularly good use of delivery to strengthen their brand and thus retain customers. A multi-carrier strategy is often also worthwhile in order to create the best shipping experience. "No matter what a customer needs, we try to make it possible," stresses Wunderlich.
"We naturally include local shipping preferences in our logistical planning. This gives dealers a competitive edge."
Using the platform to respond to country-specific preferences
A successful strategy also involves knowing customers' delivery preferences in each European country. This includes, for example, preferred payment and delivery methods. In Italy, for example, many customers prefer to pay cash on delivery. Pick-up points are very popular in Sweden. "We also provide the know-how on country-specific preferences," says Wunderlich. "And, of course, we include this knowledge in our logistical planning.
"Proactive customer communication means answering questions before they even arise."
Process optimization through better transparency
Seven Senders also offers sophisticated solutions for tracking and monitoring. Because the quality of shipment tracking is extremely important for customers: 90 percent of them want to be informed about the location and arrival of their goods at all times. "However, consumers don't want to chase after the information, so they just want to click on the delivery service page," Wunderlich knows. "Proactive customer communication – that means answering questions before they even arise."
The company's own tracking and monitoring software enable retailers to achieve this transparency. The customer can track the status of their order in their customer account. Therefore, they stay in the shop. The customer proactively receives information about the dispatch status via SMS or e-mails. "A service that e-commerce customers greatly appreciate," says Wunderlich.
Cost savings in the shipping process
The optimization of shipping processes not only leads to far less effort but also to cost savings. Thanks to the direct injection mentioned above and the optimal carrier mix, retailers can save up to 30 percent on delivery costs. And it can reduce customer service inquires – in the case of EMP, these have already fallen by ten percent after a short time, and by as much as 30 percent for Flaconi.
In data analysis, companies working with Seven Senders can also significantly reduce costly and time-consuming analytics processes, as Seven Senders makes carrier performance data available to its customers. With the help of clear dashboards, they increase the efficiency of their reporting by harmonizing data without internal effort.
A single interface allows entry into the European market
A big plus for merchants who send via the delivery platform: They have access to this invaluable know-how, networks, and resources through a single entry point. E-shops can thus easily enter new markets and test them. "Whether it's the choice of carrier, invoicing, or claims – our customers only have one contact person to deal with – us," says Wunderlich.‍
"We do not leave our customers alone, but accompany them intensively up to 'Go Live' and beyond."
Support from A to Z
E-tailers who choose Seven Senders enjoy another advantage: they are looked after from A to Z and get everything they need to get safely to the start: documentation, label factsheets, timings for resource planning. "We don't leave our customers alone," emphasizes Wunderlich. "Our implementation team accompanies them intensively during the implementation – and beyond.
Cross-border delivery is much more than just transporting goods from A to B. Top-class shipping gives shops a competitive advantage – throughout Europe. Wunderlich: "Our customers are satisfied because their customers are satisfied. That's our driving force."