Christmas time is approaching, which means e-commerce shops and shippers need to prepare for even higher parcel volumes. Here's a look at how delivery volumes change during the holiday shopping season and how online retailers can ensure the reliability of their shipping and logistics process during this peak time.
How do shipping volumes change at Christmas time?
Seven Senders supports e-commerce shippers from various industries with a comprehensive delivery platform for international end-to-end parcel shipping. From the moment parcels are handed over to our network of delivery providers, each individual shipment is identified and tracked throughout its journey, from the delivery hub to the end customer. An incredible amount of meaningful shipping data is generated and systematically evaluated to optimize supply chain planning for retailers and shippers. Based on this data, forecasts can be made about the expected shipping volume, which increases planning reliability in cross-border shipping.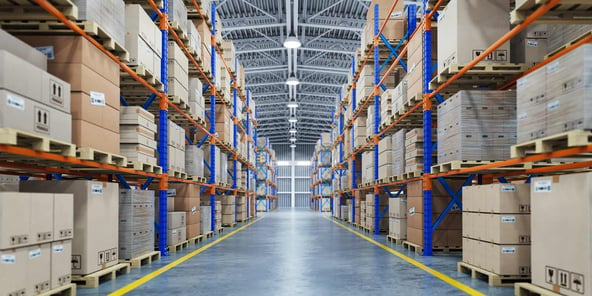 To determine the international shipping volume of all our customers, our logistics experts evaluate the number of all packages delivered in the previous year. In doing so, they determine seasonal and industry-specific fluctuations in delivery volumes and calculate our customers' expected shipping volumes on this basis.
Industry determines Christmas shipping volumes
How the shipping volume changes during the Christmas season depends on the industry. The data collected by Seven Senders demonstrates that online stores for gifts, electronics, and furniture record high volume growth from the peak season, while Christmas business is quieter for suppliers of diapers and hygiene products.
For the Food and Nutrition segment, volumes start to rise once again from January onwards.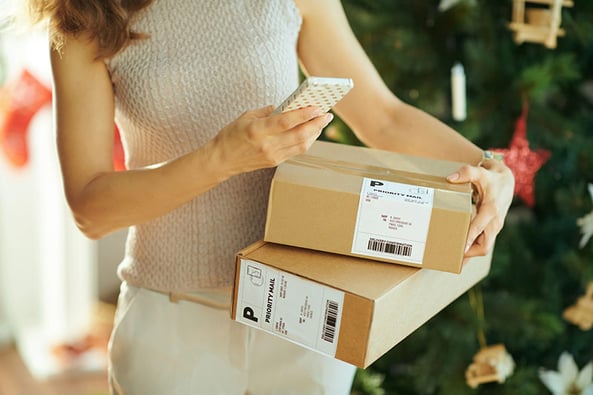 Planning ahead to avoid delivery delays at Christmas time
Supply chain planning at Christmas proves challenging, and not just because of high shipping volumes. One difficulty is the high number of pickup-free days, as many shipping companies cease all business between Dec. 19 and Jan. 3. The last pick-up before Christmas becomes another challenge. Many freight forwarders and last mile carriers formulate their own deadline for feeding parcels into the destination country. Retailers face the task of systematically planning, coordinating, and monitoring these complexities and dependencies to still deliver reliably and quickly at this peak time.
Here is where a data-driven logistics analytics tool proves incredibly useful. For example, working with a delivery platform like Seven Senders can greatly assist in planning transports. With a thorough analysis of shipping data and in close coordination with customers, freight forwarders, supply chain analysts, and buyers, the logistics experts can identify possible bottlenecks and organize and manage additional capacity requirements that arise.
A wide carrier network provides more security during peak times
The task of Seven Senders is to manage the complexity of cross-border shipping for e-commerce retailers even at peak times. With a large, Europe-wide carrier network, Seven Senders can help shippers remain flexible by partnering them with the right delivery providers with an ability to fulfill the necessary delivery capacities. Connect to our delivery platform and benefit from having a single, expert partner to create the best delivery experience for customers in each of your target markets – even during the busy Christmas shipping season.