A satisfying online shopping experience makes customers more likely to become repeat buyers, and today, that also means an easy returns process that creates a great return experience.
Returns are an important part of the e-commerce customer journey. Online shoppers are already thinking about the returns process before they even complete their order. They want to be sure that if they aren't satisfied with their purchase, they can return their items with the least effort. And when customers can count on a retailer to make returns easy, they are more likely to make repeat purchases. For e-tailers, that means convenient and uncomplicated returns can be a key factor in increasing customer loyalty.
Here's how to ensure a great returns experience.
Clearly communicate your return policy
International e-commerce retailers face complex issues due to varying customer expectations and language differences. However, no matter what country you are shipping to, the information on your website regarding your returns policy must be accurate, easy to find, and clearly formulated. Don't hide important details in the fine print, and be sure to have your policy available in all the languages of the countries you operate. Don't risk customers clicking away from your site because they can't find information about your returns process, or even worse, the information that is available doesn't relate to their geographic area.
Consider if free returns are your only option
One question that e-commerce businesses often ask is, "Are there disadvantages if returns aren't free?" Although big marketplaces have normalized free returns, not every retailer can afford to offer such a generous policy. If your business cannot economically justify free returns, then create a cost structure that works best for your business and provide a logical rationale to customers. For example, you can offer free returns on orders of a certain value or above or to members who frequently make purchases. In general, it is advisable to find one's balance – and possibly adjust the return costs depending on the market.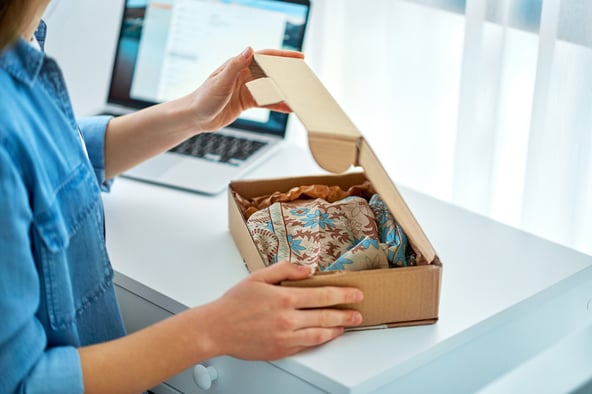 Create a convenient and easy returns process
A majority of customers find returns to be the most annoying part of buying online. While a simple process can help increase customer loyalty, a poor returns experience may ensure the customer is lost forever. Reduce effort for customers by letting them be more self-sufficient. Allow them to initiate returns and use downloadable labels or QR codes that can be delivered to their printers or phones and shared at the drop-off location.
Many e-commerce businesses ship orders in reusable packaging, designed to open easily and resealed. Customers appreciate these conveniences, which reduce the hassle of boxing items for return. Retailers can also score points by offering multiple return options, such as in-store or drop-off to a PUDO location like a parcel locker or parcel shop.
Communicate about returns status with tracking and notifications
Many retailers already make the delivery process customer-friendly with proactive tracking and status reports – in the local language, of course. Messages can begin immediately after the customer has dropped off their return and continue throughout the route back to your warehouse. You can also communicate about the status of refunds this way. If a different size or item is requested to replace the original order, that information can be confirmed and messaged too. The goodwill generated through this type of communication will go a long way toward increasing customer loyalty.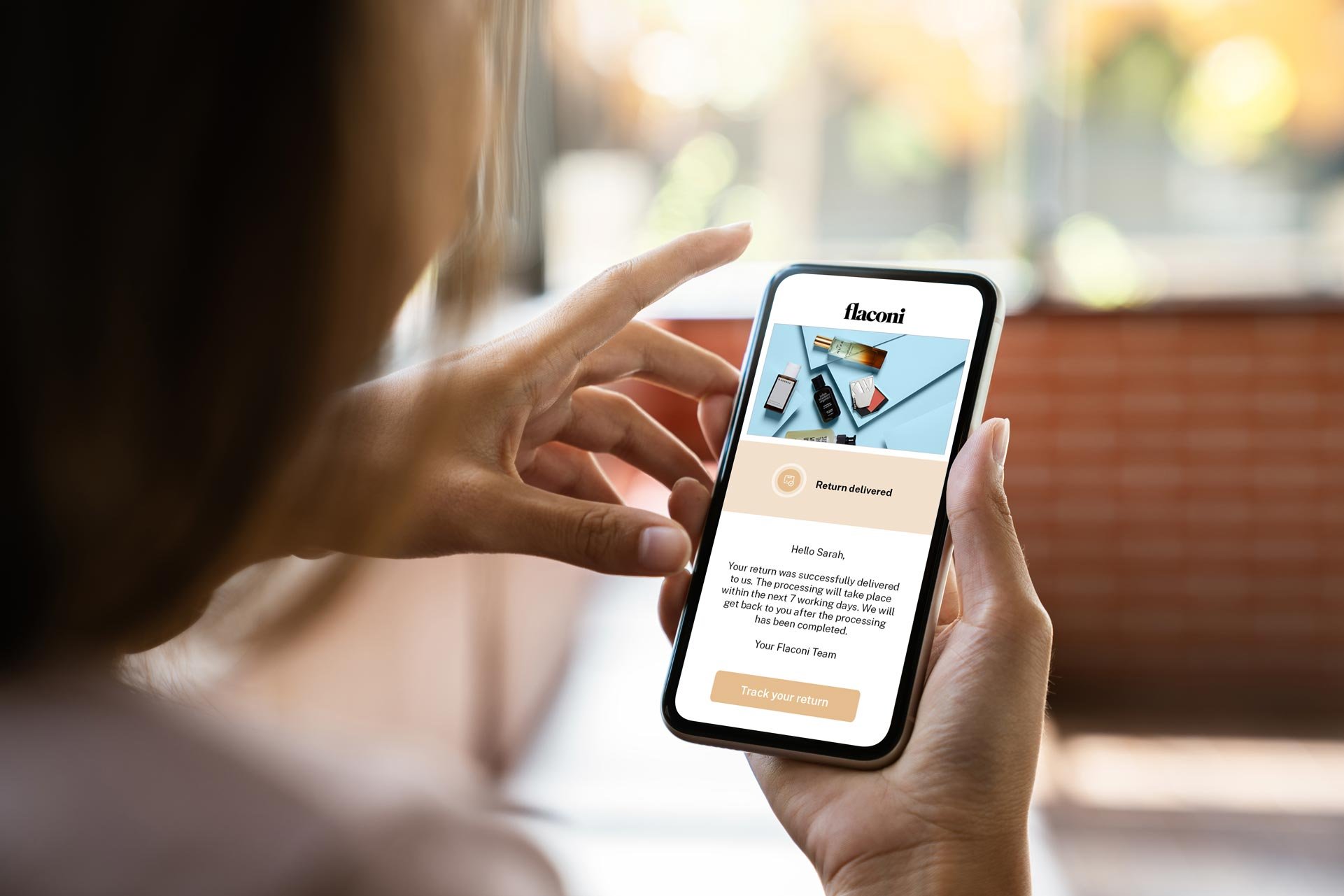 Quickly refund the value of goods
With a sound tracking system, you will be alerted once the carrier has scanned a return. To show customers you value their business and hope they buy from you again, consider initiating the refund at this point. If you are monitoring your website and sales analytics (and you should be), you can suggest a similar item or remind the customer of something they may have previously previewed. The refund notification also offers an immediate opportunity to encourage a repurchase with a special offer, such as a discount or free shipping on their next order.
E-commerce returns with Seven Senders
Returns can be an important aspect to customer retention when treated with the same regard as the rest of your customer experience. Seven Senders can help you create a returns solution that is simple and straightforward for increased customer satisfaction with our Return Portal. Your international customers get more convenient returns and you save money with on demand labels vs. a label in the box solution. Ensure a great returns experience for your customers in each of your European target markets!