Whether it's a Game of Thrones T-shirt or a Metallica album: Europe's leading rock and entertainment merchandising company relies on Seven Senders for better transparency regarding its logistics processes.
If you shop online, what does the cursor look like? Most of us will now spontaneously say: At Amazon and other providers this is the forefinger, isn't it? The"Exclusive Merchandise Products" (EMP) Handelsgesellschaft mbH (Ltd.) is taking a different approach: EMP customers are looking for a T-shirt from their favorite band or figures from the coolest Netflix series with the "Sign of the horns", based on the motto "Rock on". Europe's leading e-commerce company in the field of rock and entertainment merchandising relies on the Seven Senders delivery platform to ensure that deliveries and all shipping processes run smoothly.
The plus for customers: They can track their orders better and always have an excellent overview. In addition, EMP provides real-time information on all relevant logistics metrics for users. By the way, the provider decided against a hard intervention in the standard system when introducing the software, because the Seven Senders platform offers all important functions in the standard system.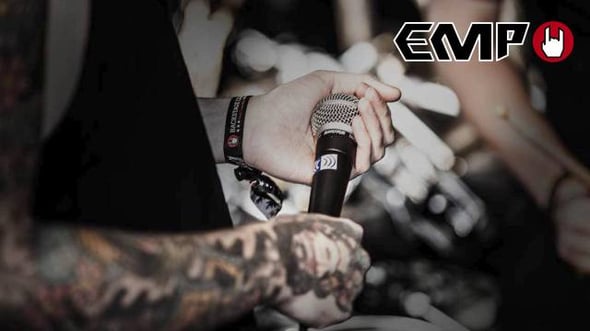 EMP sends fan articles and merchandise to over 6 million fans Rock and entertainment enthusiasts
Trouble-free interaction with the ERP system
Mike Jonescheit, COO of EMP Merchandising Handelsgesellschaft, reports: "Our Seven Senders Portal is a great fit for a company like EMP because we don't have a custom-built merchandise management system. Companies that use an off-the-shelf ERP or shop system are often limited in their ability to interface with other solutions. In addition, an intervention in the standard system can be very time-consuming and also quite risky. With a solution like the Seven Senders Portal such obstacles can be avoided."
Why our Seven Senders Portal?
EMP has grown strongly in recent years and continues to pursue ambitious growth plans. Every year, more than four million parcels are sent to customers throughout Europe, around 30,000 articles for 17 different markets. Software support was therefore required in order to address customers even better now and in the future and at the same time improve logistics and carrier processes. The aim was to provide information on the status of orders and the route of packages in the familiar EMP dashboard. Previously, customers had to access another website, enter their personal information and a long tracking number – a time-consuming and annoying undertaking. The Seven Senders Portal can quickly and easily merge the data already available in EMP's enterprise resource planning (ERP) system and forward it to the customer, ensuring uninterrupted contact with the EMP brand. At the same time, customer information no longer has to be passed on to another company, i.e. the parcel carrier. One concrete result, which shows that new IT like our Seven Senders Portal is also achieving measurable success, is that the number of requests to customer service regarding the delivery status of an order has already fallen by around ten percent.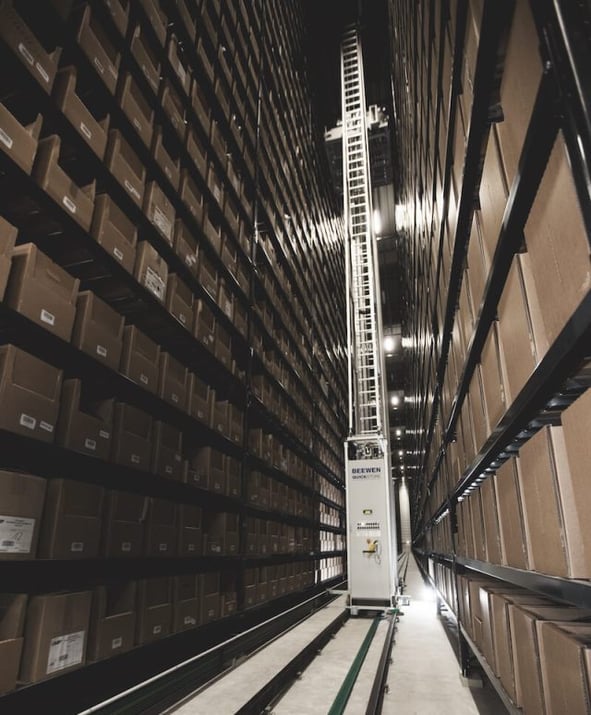 The EMP warehouse
The Seven Senders Portal expands fan base: Easily monitor the supply chain
The Seven Senders Portal consolidates the tracking information of the different carriers in order to make it centrally visible for EMP users. In addition, our solution convinced the project team with its analysis and evaluation capabilities, which are clearer and more detailed than the competition's offers. For example, users can check the delivery speed and how long a parcel is on its way. Avoidance of returns is also raised to a new level. Push notifications are planned for the near future, informing customers that their T-shirt, jute bag or perhaps dragon egg will arrive on Saturday. Our Seven Senders Portal is EMP's ideal support on the road to a digital and customer-centric future. Thumbs up!