From the online shopping cart to the front door
Summer is slowly drawing to a close in the northern hemisphere. If you are planning another canoe weekend this year or want to visit a festival, you are suddenly under time pressure:

Will the ordered tent arrive in time before the planned trip?

Many leisure activities fail because of this question.
Delays, wrong delivery promises or an ambiguous shipping status

cloud the customer experience all too often

. But how do shop operators succeed in inspiring their customers not only with their products, but also with

the shipping experience

?
1. Understanding customer needs: Fewer shopping basket cancellations thanks to the right shipping options
The consumer's shipping experience begins with the check-out in the online shop: If a potential customer places a tent in their shopping basket and is ready to complete the order, for example, they arrive at a decisive point in the customer journey: they learn about the delivery options and decides whether or not to conclude the purchase. Now everything revolves around questions such as:
When is my tent expected to arrive?

Can the package be delivered to a Packing Station near me?

Are there any additional delivery charges?
This makes the delivery conditions an important criterion in the purchase decision. In times of flourishing online trade, consumers expect more than just an uncomplicated shopping experience. Convenient and flexible shipping conditions are also becoming increasingly important:
More than a quarter of all consumers want parcels to be delivered on the same day (28%) or even within the hour (35%) (Bitkom survey 2018)




25% of customers are annoyed by unclear delivery times when shopping online (Arithnea survey 2019)




50% of all online shoppers cancel a purchase if delivery options do not meet their requirements (Metapack 2018)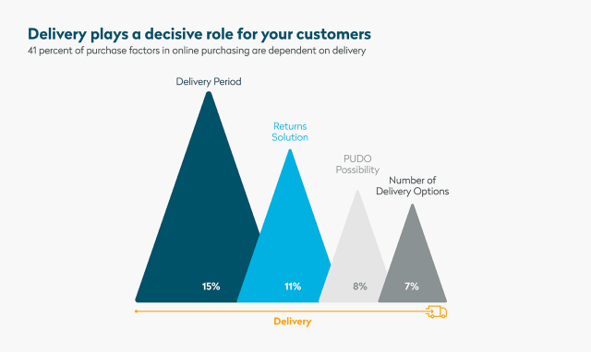 This gives online merchants the task of covering the extra mile and critically scrutinizing their shipping offer. If, for example, you observe a high number of shopping basket cancellations during checkout, you will receive an important message that shop visitors want more flexibility in shipping.
Then it makes sense to reflect on one's own delivery options and expand them in cooperation with the shipping service providers.
2. Consider the last mile as a station of the Customer Journey
The order button is clicked, the tent is paid and a prospective customer converts to a new customer. But his customer journey is far from over with the check-out. As soon as an online retailer hands over the parcel to the delivery service, they risk having control over important customer contact points and thus also over the shipping experience:
54% of consumers value high delivery speeds (Metapack 2018)




Delivery tracking is important for 90% of all consumers (Pwc 2017)
Thus, online merchants have the task to think the customer journey of their target groups through to the end, and to consider the last mile as a crucial stage of this journey. It makes sense for them to maintain contact with their customers during the shipping process and to coordinate the service providers in such a way that the delivery experience is in no way inferior to the shopping experience. This includes meaningful tracking pages and delivery notifications to inform shop customers about the current shipping status of a parcel. If these customer contact points are designed in harmony with the shop environment, they strengthen the brand experience and improve the customer experience during parcel delivery.
3. Other countries, other customs: Working with local providers for international shipping
International shop orders are enjoying increasing popularity. By 2020, cross-border e-commerce is expected to reach a gross value of $900 billion and grow by 25% annually (DHL Express 2017). For online shops on a path to growth, this means many opportunities, provided that they do not lag behind local market leaders with their service.
Do customers from Italy prefer to pay at their doorstep?

Do consumers from France collect their parcels primarily from a Packing Station?
In the context of international shipping, finishing the customer journey means adapting to the regional preferences of consumers in the various target markets.
Shop operators who work closely with local service providers are given the opportunity to actively shape their customers' shipping experience and thus improve the customer experience.
The success story of the outdoor shop Internetstores illustrates how this can be achieved. The company ships more than 900 brands from over 40 online shops to a total of 14 countries. Internetstore has been using the Seven Senders carrier network since 2016 and combines the strengths of various shipping service providers in France, for example: to increase the satisfaction of its international shop customers, the company : one provider delivers parcels directly to the customer's door, another to packing stations – depending on consumer requirements. Since then, its Net Promoter Score (NPS), an indicator of customer satisfaction, has increased significantly.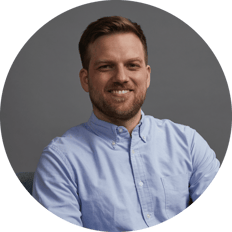 "The growth trend in e-commerce continues. This makes it more and more necessary for retailers to precisely address the needs of end customers – especially in view of the increasing number of orders from abroad and country-specific features. The focus is on transparent processes, a positive local shipping experience and rising repurchase rates."
Dr. Johannes Plehn, Founder and Managing Director of SEVEN SENDERS
One thing is certain: in order to inspire their customers with the shipping experience, shop operators should cover the extra mile and design the best local shipping experience for their customers. This will not make it any easier to say goodbye to summer, but at least it will be a positive shipping experience for customers.
If you want to learn more, download our checklist to improve the customer experience: