Only a perfect shipping experience leads to lasting customer loyalty – even more: With a good delivery strategy, your shipping becomes a differentiating feature in new European markets.
Inform yourself about your new customers
In order to guarantee top-class cross-boder delivery, you need the appropriate know-how. From country-specific preferences to tracking and return policies, you need to know exactly what your customer wants and how they want to receive their package.
"Only a perfect buying and shipping experience leads to lasting customer loyalty," says Martin Wunderlich, Head of Parcel Logistics and Operations at SEVEN SENDERS. "This rule applies across borders. That's why retailers should do everything they can to meet the demands in the respective European markets."
European e-commerce turnover in 2019 reached 621 billion euros.
Option: sale via a marketplace
One way to grow across borders is to sell through a marketplace. The advantages are obvious: You use the infrastructure of the marketplace for your entire sales process – from product placement, payment and customer service to marketing.
Marketplace shipping: high effort or expensive
When it comes to shipping, you have the option of using the fulfillment service of the marketplace. However, this is complicated by additional availability and inventory management. In addition, high commissions are incurred.
You can also ship from your own warehouse. With this option, you have to manage the shipping completely yourself, while complying with the strict rules of the marketplace: a challenge for your logistics and IT.
Pursue your own shipping solution
Whether you sell via the marketplace or directly from your own shop, whether you want to conquer new markets or increase sales in existing ones – if you want to set up an effective cross-border business and keep costs in check, you should take the subject of delivery into your own hands.
In order to be able to guarantee customer-friendly delivery in every country, a shipping partner is the best option. This simplifies the high complexity of non-European shipping. In this way, you can serve your target markets with the best service at little expense – and build up a secure customer base in the long term.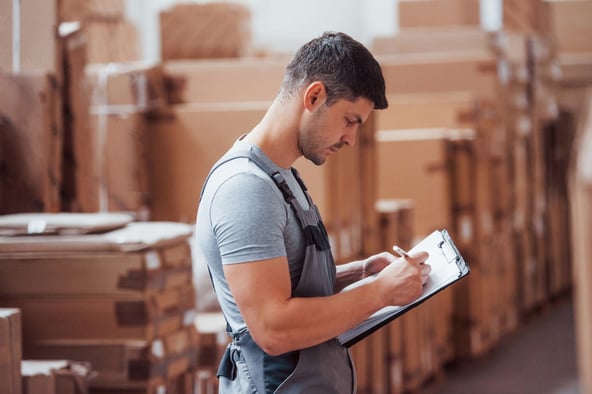 By shipping via the Seven Senders delivery platform, e-commerce merchants can achieve sales and profitability increases of up to 44%.

SEVEN SENDERS supports your market entry

SEVEN SENDERS knows European customer needs in the specific markets and knows which carriers offer the required services.
These include special payment methods, such as cash on delivery in Italy, or delivery preferences, such as pick-up and drop-off (PUDO) in France. The delivery platform offers another decisive advantage: merchants can access this knowledge, carrier networks and data resources via a single interface.
"During on-boarding, the implementation team accompanies you from A to Z," explains Wunderlich. E-commerce merchants who use the platform to optimize their shipments appreciate the support right up to go-live and beyond. They only have one contact person for all shipping processes. "We don't leave our customers alone," emphasizes Wunderlich.
Shipping performance: your key to Europe-wide customer loyalty and increased sales
The SEVEN SENDERS delivery platform has access to a network of the best, fastest and most sustainable local delivery services. Conquer a place in the new market and increase your sales – shipping is not a barrier, but on the contrary your competitive advantage: use top performance to differentiate yourself and retain your new customers by addressing their specific needs like local market leaders.
Customers all over Europe are waiting for exactly your products! Be fast and flexible – contact us today. Please contact us!