The bicycle and outdoor expert Internetstores rely on Seven Senders for international shipping and efficient delivery.
Nature and sports fans who are looking for the right equipment will probably find their way to the 40 different online shops of Internetstores at some point. The Stuttgart-based specialist mail-order company for bicycle and outdoor products has relied on the support of Seven Senders for mail-order and carrier management since the beginning of 2016.
Internetstores offer more than 900 brands and comprises well-known online shops such as fahrrad.de, Brügelmann, Bikester, ProBikeShop, Campz and Addnature. The enterprise is represented in 14 countries and operates webshops as well as stores in Germany, Sweden, and France.
Large carriers are often too rigid and complicated
How can international deliveries be optimized and customer satisfaction increased? This question was the focus when Internetstores first contacted Seven Senders about four years ago. At the time, the retailer shipped most orders with an Europe-wide generalist. "This type of shipment took longer, was more expensive and tracking was not always easy," explains Senior Logistics Controller Dawid Zieba. In addition, Seven Senders' offer was significantly cheaper, as they can negotiate better rates through their bundling volumes of multiple customers.

"When you talk to some of the big carriers, you get the feeling that they insist on their tried and tested ways and processes and the impression that everything is quite inflexible and complicated. However, when you talk to Seven Senders, you hear: Yes, we will make it possible." Dawid Zieba, Senior Logistics-Controller Internetstores‍
Successful shipping partnership in multiple markets
The cooperation with Seven Senders began with shipping cross-border to Austria and France, followed by Spain and Italy. Here, national parcel agents deliver the company's products. Seven Senders serves the small parts hubs, large goods are transported via other partners. There is also another delivery partner in France: one carrier handles home delivery, while the other delivers to parcel lockers where customers can pick up their orders – an even cheaper option.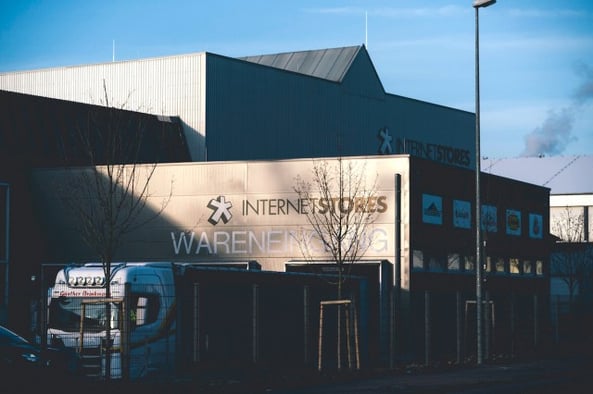 A large network, fair prices, and logistics expertise
Through the cooperation of the two companies, the delivery quality for the end customer could be significantly increased. Seven Senders not only offers expert advice and excellent customer service, but also a large carrier network, and fair prices – with particularly transparent and simple invoicing. Another area in which Seven Senders provides support is claims.
Optimized deliveries increase customer satisfaction
Since the company started working with Seven Senders, customers have received their orders half a day to a day earlier than before. A further result: the company's Net Promoter Score (NPS) customer satisfaction index has increased by up to ten percentage points since partnering with the local carrier networks in each individual country. Cost savings in the double-digit percentage range were also achieved. The targeted company growth is also no problem because if Internetstores reach critical sizes in new countries, the partnership can be expanded quickly and easily.
Interested in another Customer Success Story? Read about our cross-border parcel delivery cooperation with ASOS.