Learn how to enter the European market most effectively – and how professional delivery can drive your business success.
E-Commerce is booming: In 2017, revenues in Europe totalled € 298,820 million, and in 2023 the market volume is forecast to reach € 456,073 million. Customers are no longer confined to their own country when selecting products – on the contrary: in search of the best products, they will find what they are looking for in international marketplaces.
For you as a shop owner who wants to become internationally active, selling via a marketplace offers many advantages. You do not need your own advertising presence, but can use the infrastructure of the marketplace for your entire sales process.
The adjustment of the products, payment, customer service, marketing – all this is done by the marketplace.Use online marketplaces for quick and easy entry into new markets – these steps will help you:‍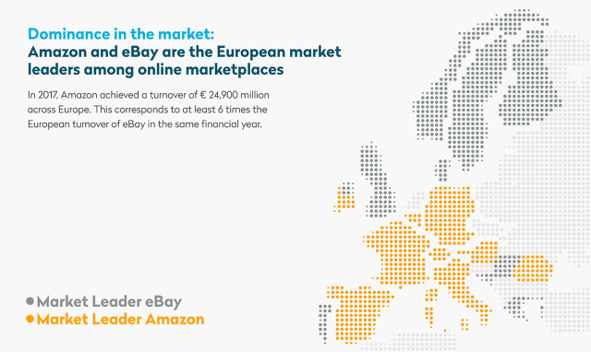 Analyze markets and marketplaces
Only a perfect shopping and shipping experience leads to sustainable customer loyalty across Europe's borders. The more sophisticated your entry into cross-border trade is, the higher your success rate will be.
The first step is to find out in which country your product fits best. To do this, consult market analyses and research. Pay particular attention to cultural peculiarities such as customer communication, payment and shipping preferences.
To find out which marketplace is best for you, analyze best practice examples and find out who is active on which marketplace. Once you have decided, choose a technical provider to connect your shop. This process should be as simple and transparent as possible for you.
Meet the standards of Amazon and Co.
To remain competitive, online marketplaces are constantly setting new standards to better meet customer needs. These requirements and standards cannot be circumvented by retailers who want to sell their products successfully via Amazon and Co.
For you as a retailer, cross-border shipping means that you have to act like a local market leader at the customer's front door. Speed, predictability of delivery, seamless tracking and possible return of the product must match the capabilities of local competitors.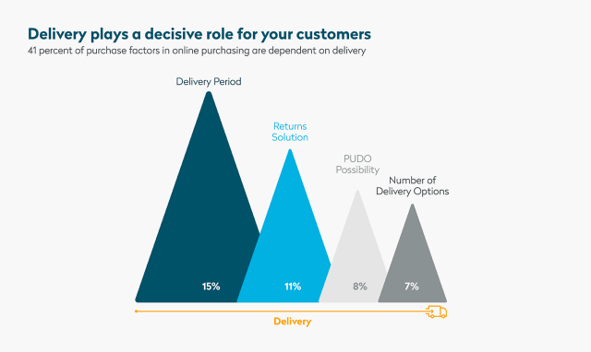 Find out about your delivery options
You have several options to handle your shipment according to the marketplace. The easiest way at first glance is the fulfillment service of the marketplace. The marketplace stores your goods and takes over the entire logistics for you.
The disadvantages: The additional availability and inventory management that results from this, leads to increased complexity, especially when shipping via several marketplaces.
In addition, there are high commissions. The costs can even increase to such an extent that the profitability of your e-commerce business via the marketplace is questioned.‍
Another option is shipping from your own warehouse. In this case, you can use the international product of a national carrier (such as DHL or UPS). However, this is only possible if the marketplace accepts these delivery services and their delivery times.
You also have the option of working with different local carriers on the last mile. However, this option poses many challenges, including managing different service providers and document requirements such as returns labels, invoices, and tracking. All in all, this variant requires a particularly high level of integration.
Deliver like a local professional
Both the delivery from the warehouse of the marketplace and the development of your own dispatch solution is challenging. To concentrate fully on your core business, you should make your shipment a simple matter.
Work with the SEVEN SENDERS delivery platform, which offers you the perfect, customized solution for your pan-European parcel shipment and reduces complexity. You now have a single point of contact that connects you to all local carriers, so your customers won't even know you are delivering from abroad at best. This reduces your costs, enables you to deliver like a local professional and at the same time increases the efficiency of your shipment.
Take advantage of a shipping solution from a single source
The delivery platform offers all the services of a successful delivery: Direct injection into the local carrier networks, customs clearance, a local returns solution, customer communication and labels per shipping service provider and country.
The service also includes preparation of shipping data, tracking and monitoring as well as shipment notifications that are important for the customer.
All this runs on a single platform: your operations team has an overview of the performance of the carriers and can act and communicate proactively.
Through precise knowledge of the local carrier landscape, but also of the respective customer needs, the shipping platform makes a significant contribution to successfully entering the international market or scaling your business via marketplaces.
Download Whitepaper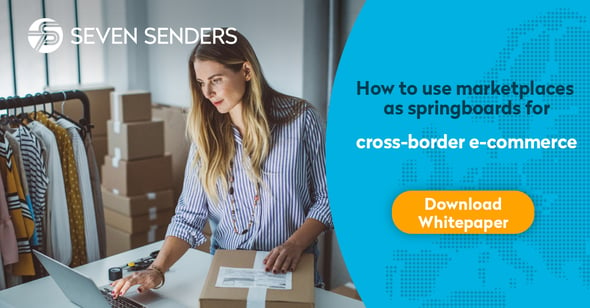 Download our whitepaper here and learn more about the growth markets Great Britain, France, Italy and Switzerland.