From giants such as Amazon and eBay to smaller, more specialist variants, online marketplaces occupy a central place in the global e-commerce landscape. Selling via a marketplace – or via more than one – offers many advantages. Find out here how to grow your e-commerce using online marketplaces.
Understanding how to use marketplaces to your advantage unlocks countless possibilities for e-commerce retailers. Selling on several different marketplaces often marks a retailer's first step towards a multichannel or omnichannel sales strategy. Get ready to grow and internationalize your e-commerce!
Boost brand awareness
Placing your product on several online marketplaces increases visibility and the chance for more revenue. Improving brand awareness is an important argument for new products or new brands in favor of using several online marketplaces.
Marketplaces already have a loyal customer base
Online marketplaces offer easy access to an existing customer base who already trust that particular marketplace. Retailers benefit indirectly from a carryover of this trust and the marketplace's marketing measures and ad campaigns. For example, if site visitors increase due to a campaign, that also benefits your business! You can save on expensive advertising costs by taking advantage of the marketplace's visibility.
Internationalize faster and easier
As most marketplaces operate internationally, if you sell your products on one marketplace, you should be able to extend your business to other countries with less effort. Ideally, you will use the online marketplace's infrastructure for your entire sales process – enabling you to take your brand international quickly and easily.
Online marketplaces as a test environment
It is important not to underestimate the value of working with online marketplaces regarding product and price testing. Do you want to gauge your customers' price sensitivity in a limited-time promotion? Do you want to test selling products in bulk as special sets? The online marketplace is the perfect place to carry out a quick, easy-to-evaluate trial.
This test environment is also the ideal place to investigate the sales potential of new products. If you want to check what "works" and what doesn't before the big rollout without attracting too much attention, you should always use the neutral environment of a marketplace – not your shop.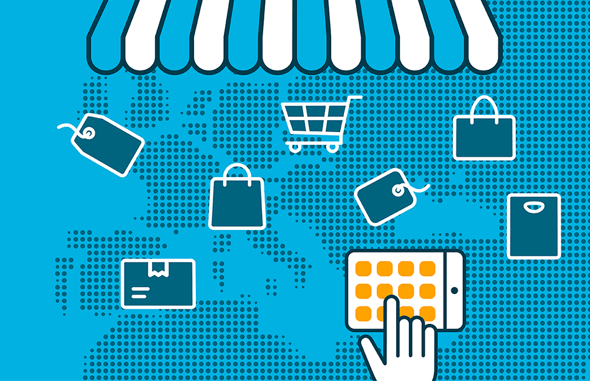 How to choose the best online marketplace for your products
An online marketplace is very much like an actual marketplace: each has its characteristics. On very diverse marketplaces like Amazon, which offers a range of over 200 million products in a wide variety of categories, customers can buy virtually anything. In contrast, other marketplaces offer a more limited range of product categories. Check which marketplace will enable you to reach your target group and where your product will be the best fit.

When choosing the right marketplace for your strategy, it is important to scrutinize the costs of listing, essential and optional advertising, and dispatch handling. These can differ widely between marketplaces. Calculate business cases for the available online marketplaces to ensure you can turn a profit from working with each sales channel.
Enter new markets and internationalize
When you work with an international online marketplace, expanding your business to new countries is usually straightforward as you already know how the platform works and the cost structure. Note, however, that challenges will inevitably be encountered in each new national market, whether involving competitive situations with national or regional rivals, the culture, or the target groups.

Even though online marketplaces make it easier to internationalize, you cannot enter a new market by simply copying and pasting. Editorial content and product descriptions need to be translated, and packaging may have to be adapted. It might be necessary to clarify legal issues (such as trademark protection) or hire a customer service team to handle customer inquiries in the new country's language. Take account of fixed and variable costs such as these in your business case!

Are you ready for a new market? Use this practical checklist to see whether you have what it takes to go international!
Gain new customers by selling on multiple marketplaces
Why only sell on one marketplace per region? Instead of going international, you could scale your business by selling on several marketplaces within the same region–especially advantageous if you want to boost your market share within a country.
Consumers don't restrict themselves to shopping on one online marketplace. Having a presence on several marketplaces extends your reach and ensures that your product is available – wherever your customer happens to do their browsing. Here, too, it is important to remember that each new marketplace comes with its own listing fees, demands a commission, charges for promotions or top ranking in newsletters, and has its own delivery options and handling costs.

Whether you will be better off using several marketplaces to go international or to expand your market share within a region ultimately depends on your product and your strategy. Identify the advantages and disadvantages of both options to examine what makes sense in your specific case.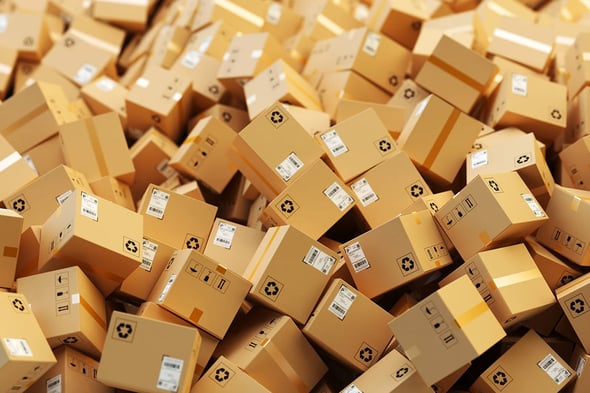 Marketplace fulfillment: know your delivery options
You will likely have several options to handle your shipment according to the marketplace. The easiest way at first glance is the fulfillment service of the marketplace. The marketplace stores your goods and takes over the entire logistics for you. The disadvantage is that it involves additional availability and inventory management.
Bear in mind that each marketplace has different rules and approaches regarding stock, warehousing, and surpluses. Using several marketplaces increases that complexity. High commission payments can also be a significant factor. Costs can vary so dramatically at different times and as a function of your sales that you always need to keep a close eye on the profitability of your e-commerce business.

Another option is shipping from your own warehouse. In this case, you can use the international services of a national carrier (such as DHL or UPS). However, this is only possible if the marketplace accepts these delivery services and delivery times.

You can also work with multiple carriers on the last mile. However, this option can pose challenges, from managing relationships with various service providers and handling numerous invoices to covering returns, labels, and tracking requirements.
Selling via online marketplaces made easy with a one-stop delivery platform
The Seven Senders delivery platform offers end-to-end parcel shipping and all shipping services from a single source, reducing the complexity of your cross-border e-commerce operations. Connect to the platform and benefit from fast shipping thanks to direct injection into the local carrier hubs. Customs clearance, returns management, labels, tracking pages, and automatic notifications for better customer transparency are easy to arrange.

Get in touch to see how we can help you with our bundle solutions for cross-border parcel shipping throughout Europe!