In recent years, the field of green logistics has grown enormously in importance. One reason for this is the increase in regulation within the logistics industry which requires companies to reduce their CO2 output to achieve the climate targets set out in the Paris Agreement.
However, legislation is not the only driving force behind a greener logistics industry. Pressure from society is also growing, with more and more consumers demanding sustainability throughout the sector.
The goals of green logistics
Green logistics is a part of the solution here, providing transparency when it comes to climate-damaging emissions and offering concrete alternatives. Its ultimate goal is to establish environmentally friendly and sustainable processes within companies.
Making processes sustainable: green logistics and measuring CO2 emissions

The first step towards sustainability is calculating a tangible figure for greenhouse gases in the supply chain – and this must look at the entire supply chain, right up to the last mile. Here, the study on ecological footprints focused on the greenhouse gas CO2. This can be calculated particularly effectively, although, of course, there are other harmful gases that are generated throughout the supply chain.

However, today the carbon footprint is an important measure for calculating the overall climate impact, outlining the total quantity of carbon dioxide emissions that a product or service generates in grams, kilograms or tons.

Using valuable resources (air, earth, water, etc.) sustainably

Looking at measured CO2 is just one dimension of green logistics. There are also many natural resources that must be protected throughout a product's journey to our door. Spills into oceans or rivers from cargo ships must be avoided, the effects of the delivery process on the earth and nature conservation areas must be kept to a minimum, and noise pollution must also be reduced.

Green logistics considers all dimensions and always strives to find the more or most environmentally friendly alternative, e.g. by using greener transportation, optimizing routes and route planning, or making storage processes more sustainable.

Economic benefits through green logistics

With increasing CO2 prices, those who produce a lot of CO2 are being economically punished. In other words: saving CO2 pays off and can give logistics and trading businesses a competitive edge in many respects.
Concepts for sustainable, last-mile logistics
Climate-friendly parcel packaging
Green logistics starts with environmentally friendly packaging. The less packaging material used, the better. Good alternatives include packaging material made from recovered paper with high recycling rates or compostable packaging materials made from agricultural or forestry waste products such as wood shavings. Or businesses should at least avoid non-degradable Styrofoam, polystyrene, or multilayer films that cause problems for sorting and recycling.
Micro-hubs: Climate-friendly parcel distribution
Micro-hubs are premises or non-stationary intermediate storage facilities where goods can be stored and equipped with climate-friendly transportation such as cargo bikes or trolleys. Here, the focus is on the "final mile" and the question of how the last meters to the customer's door can be made as sustainable as possible. Things don't have to be too futuristic, however: the popular parcel stations are essentially a special form of the micro-hubs.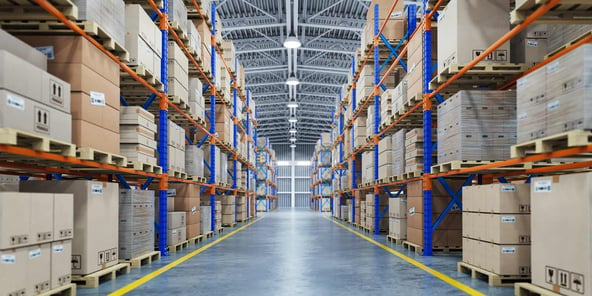 Low or zero emission last mile delivery
Sea, air, and long rail routes can be difficult to shorten depending on the product group. However, when it comes to the last mile, electric alternatives such as electric cars, e-bikes, or e-scooters are a perfect choice. And better yet, more and more delivery companies are opting for CO2-neutral transportation (e.g., bicycle couriers) for the last mile – avoiding CO2 emissions altogether.
Another option is to encourage online shoppers in the shop's checkout to choose out-of-home delivery to pick up their parcels. When customers choose to have their orders delivered to a PUDO (pick up/drop off) location such as a post office, parcel store, or parcel lockers, last mile emissions can be reduced by up to 300g of CO2 per parcel compared with home delivery.
Route optimization
How can routes be optimized to shorten delivery channels, reduce CO2 and avoid empty trips? This is where logistics experts such as Seven Senders and intelligent software to facilitate continuous route optimization come in. Digital logistics solutions are a crucial component of green logistics.
Seven Senders PUDO Locator - conquer the out-of-home market
Want to make your logistics operations more sustainable and delight your customers at the same time? Then start offering your customers out-of-home delivery and return options in your shops' checkout. With Seven Senders PUDO Locator retailers can gain access to all European OOH carrier services through just one API integration.