Returns remain a constant theme in e-commerce – for better or for worse.
For many online stores, returns can mean high costs and time-consuming communication with customers. Therefore it's necessary for retailers to develop strategies to optimize online returns – i.e., make the process faster and more transparent, efficient, and sustainable. These best practice tips can help improve the returns experience for both your business and your customers.
Transparent returns reduce customer inquiries
Call center teams, customer service, shipping, or other departments are often tied up answering the same question of "How can I return my item?". Avoid unnecessary inquiries by explaining the return process step-by-step on your shop website so customers can quickly initiate the process on their own. And be sure to provide this information in the local language of each shop.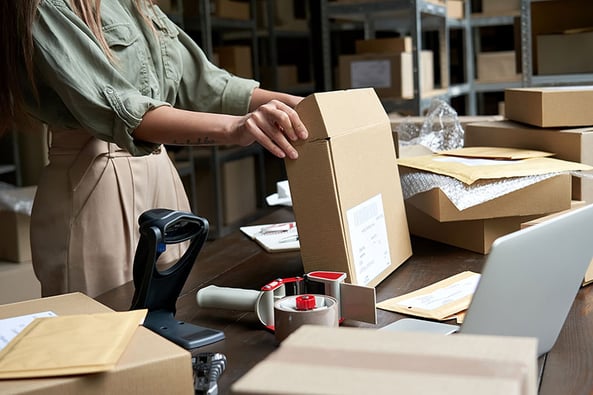 Digitize the returns process
Many online stores include printed return slips and pre-printed labels in their shipments, which results in extra costs and resources. However, by setting up a digital return portal, you can save money and help make the returns management more sustainable. And you increase the convenience for customers. Customers can initiate a return with a few clicks and create or download a return label. Automated status notifications and a mobile tracking page also help keep customers satisfied by enabling them to track the status of the return and their refund.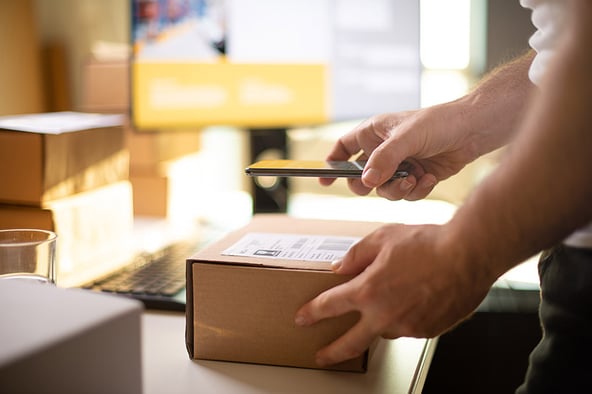 Offer flexible return options for more customer satisfaction
You can use the return process to build customer loyalty with the proper attention. Know the expectations regarding returns and the delivery preferences of each of your target markets. That means figuring out if you need to offer customers the ability to have their returned items picked up from home, for example, or if they can drop off returns to a parcel store.
Save costs by bundling returns
With an intelligent solution for bundling returns, you can significantly reduce costs. The principle for success: returns with the same destination are initially stored in the national hubs of local carriers. There, they are bundled into larger groups and then collectively sent to the final destination. Bundling returns is also a great way to reduce CO2 emissions and lower the carbon footprint of your e-commerce operations.
Optimize your returns solution with Seven Senders
Seven Senders can help you establish a cost-effective and customer-oriented returns solution. Use the functionality of Tracking, Notifications & Analytics to ensure a positive returns experience for your customers in each of your markets.
Or offer your customers seamless and convenient returns with our Return Portal. Your customers can create on demand labels which save you money compared to a label in the box solution.
Use our latest returns management checklist to see how your current return solution stacks up and find out how you can improve your returns strategy for more success.