How to react to the increased cost pressure?
As online retail continues to grow, the transport and logistics sector is booming. At the same time, however, energy, material and personnel costs are rising, and processes are becoming more and more complex with multiple internal and external points of contact.
All of these things are increasing the margin pressure within the sector. How can e-commerce businesses and other market participants respond to this? How can they make processes faster and leaner? How can they optimise costs by reducing the number of contacts without impairing the shopping experience for the customer? This article provides valuable insights into cost and process optimisation for online shops and e-commerce providers.
Twice as many shipments – and more pressure on margins
Many companies believe that they don't have to worry about costs as long as the market is booming. Admittedly, measured on this basis alone, online retailers certainly have nothing to worry about: e-commerce revenue in Germany amounted to EUR 83.3 billion in 2020. Goods are being sent here, there and everywhere. The number of shipments in Germany's courier, express and parcel (CEP) market is even expected to exceed the 4 million mark before the end of 2021 – almost twice as many as 10 years ago.
As the volume of orders and the number of foreign markets that businesses serve increases, so does the level of complexity – and the transport and logistics costs. In other words: the number of internal and external points of contact needed for the various logistical aspects usually increases with each additional country that an online shop sells to. For an online shop expanding into France, for example, it would mean an additional country manager, additional marketing activities, additional logistics partners, additional delivery channels, an additional software landscape, additional dashboards and additional staff on the operations team to take care of typical logistics issues, to name just a few things. The result? As the number of contacts multiplies, it is almost impossible to benefit from economies of scale.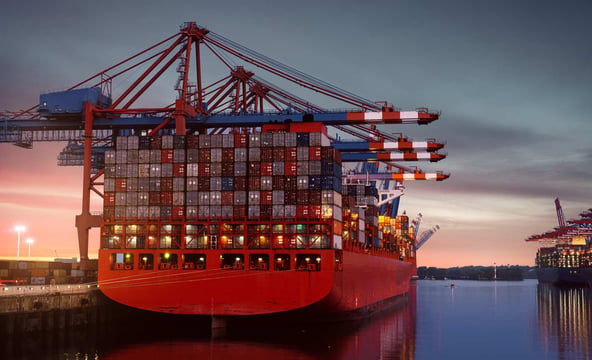 Only few market participants pass on the cost
In the USA, rising transport costs for goods – due to a shortage of shipping containers, for example – have long been a major driver of inflation, which currently stands at around 4.2% there.

Delivering the goods from A to B, responding to questions from customers, managing returns, handling insurance claims – the process is highly cost-intensive at the best of times, but even more so when a company is expanding. In most cases, these additional costs cannot – or should not – be passed on to the end consumer. This is demonstrated by current shipping strategies in the German e-commerce sector. A Conomic analysis of 1,000 of Germany's biggest online retailers (measured in terms of sales) found that 11% did not charge any shipping costs at all in 2020. Over half of the retailers surveyed only offered free shipping above a certain order value – a common technique used in e-commerce to encourage people to add extra items to their basket and spend more.

However, Professor Kai-Oliver Schocke, Director of the Research Lab for Urban Transport at Frankfurt University of Applied Sciences, suggests we may soon see a reversal of this trend: 'Home delivery will continue to be in demand, but the customer will have to pay for it.' In this sense, Schocke believes that local retail will also play a bigger role than it does today. For example, a brick-and-mortar retailer could also be an e-commerce shop that delivers goods locally. You can read more about this in the article 'Last mile logistics – this is what it could look like in the future'.

Whether shipping costs will be passed on to the customer in future, or delivery will remain free in many cases or only above a minimum order value, it's worth thinking about cost optimisation anyway. And reducing the number of contacts is one of the most effective ways to cut costs. Among other things, Seven Senders' solution makes it possible to reduce costs by making use of existing infrastructure or by obtaining better terms through volume bundling across multiple shops.
Cost optimisation frees up capital
When it comes to cost awareness, German companies still have some catching up to do, as shown in a recent study by Deloitte, which found that they mainly make use of traditional cost-cutting measures, such as economies of scale in purchasing. This makes it all the more important to exploit unused potential, such as by reducing the number of contacts and the associated costs. According to the experts at Deloitte, it is especially important that German companies try bold new approaches to cost reduction, instead of relying solely on the conservative approaches taken in the past. This includes rethinking current business models – especially in e-commerce – and leveraging disruptive technologies to achieve attractive efficiency gains. The study concluded that, in addition to saving money, the freed-up capital from these measures could be used to take advantage of growth opportunities or tap into new business segments..
Optimising costs along the delivery chain
Because logistics and transport costs are not (yet) passed on to the end customer in all cases, these fixed costs can weigh heavily on margins. This makes it all the more important to actively seek ways to cut costs in the delivery chain. So, how can retailers save money? Below, we highlight some of the main methods.
Cost optimisation: method 1 – efficiency gains from using suitable (local) partners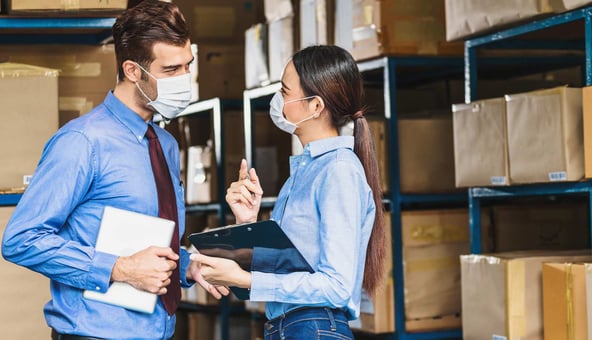 From Croatia to Sweden, and from Portugal to Poland: there are more than 100 companies offering parcel delivery services in Europe – and they are as diverse as the consumer behaviour of the people in the individual markets. With so many participants, it can be difficult to know which ones specialise in which region, or which ones provide the services you need. Extensive knowledge of the specific markets can help you find the right partner and the most suitable logistics service for your business model. The Seven Senders platform solution helps you make the right choice, which reduces the number of contacts and the corresponding costs. An optimum carrier mix is proven to reduce parcel shipping costs by up to 30%. Martin Kleij, CSO of Seven Senders: 'Via a standardised interface, we connect you to our delivery platform and thus to more than 100 last-mile carriers who are able to fulfil your exact requirements in the target market.'
As an added bonus, delivery times can be cut by up to 35% thanks to the direct interface to the local delivery network. This improves the customer experience and gives retailers a competitive advantage.
Cost optimisation: method 2 – everything from a single source
Various points of contact in different places, different tools – or one solution for everything? Complex process landscapes are not only prone to unexpected problems – they also reduce customer satisfaction and generate unnecessary costs. Making processes leaner can therefore be an effective way to reduce costs. With Seven Senders' solution, all shipping processes can be controlled centrally on the platform. Selecting the right carrier, creating labels, managing returns, tracking shipments end-to-end – with the logistics services, you can optimise the whole process from check-out to delivery and utilise the diversity of Europe's carrier landscape to full effect.
Cost optimisation: method 3 – specialists, not generalists
How can international shipments and the number of contacts be optimised while also increasing customer satisfaction? The company Internetstores solved this conundrum with the help of Seven Senders. As recently as 2019, the retailer was still using a general pan-European courier service for most shipments to its markets abroad. Seven Senders' innovative solutions were first rolled out in Austria and France, followed by Spain and Italy, where national parcel carriers now deliver Internetstores products without the company having to deal with multiple interfaces. Seven Senders serves the small items hubs, while large goods are transported using other partners. In France, an additional shipping partner is involved; one carrier takes care of home delivery, while another delivers to pick-up stations, where customers can collect their items themselves and save money. Another benefit: customer satisfaction has increased by up to 10% since they started using national parcel carriers. At the same time, percentage cost savings are in the double figures. Overall, leaner, improved cost structures are associated with higher levels of customer satisfaction – a classic win-win situation, as this customer story clearly shows.
Cost optimisation: method 4 – easier communication thanks to fast software solutions
Emails going to the wrong staff, poorly automated customer service processes, more points of contact as the business expands – these are just some of the chaotic growth scenarios plaguing many online retailers. But it doesn't have to be this way. Good communications management is key when scaling a business. The delivery platform makes it simple to start sending goods internationally to any European country. With the Parcel Finder, staff in operational departments (e.g. customer service) can obtain relevant information about individual shipments quickly and easily. Customer communication itself can also be optimised, with considerable cost savings to be achieved in this area.
Common customer questions such as 'Where is my parcel?' and 'When will my order arrive?', together with typical questions about invoices, refunds or payment reminders, make up the lion's share of enquiries in almost all product categories. This is where Seven Senders' notification service enhances the customer experience by providing relevant information about shipments.
In addition, all important details and documents, such as contracts and invoices, can be managed and archived in one location. This central document repository provides greater insight into business-relevant key performance indicators (KPIs) and enables data-driven performance analysis. The clearly arranged dashboard makes it easy to verify invoices or analyse relevant contract parameters, which facilitates efficient communication as well as transparency over the whole shipping process.
Cost optimisation: method 5 – cost-efficient handling of special cases
If a customer wants to return their order, the returns process has to be as simple as possible and involve as few staff as possible. The Seven Senders Return Portal is integrated directly into the online shop. With the Return Portal, the customer can print the label themselves, so the retailer saves on production costs. Plus, it's better for the environment.
Martin Kleij, CSO of Seven Senders: 'Returns are sent to the national hub of the last-mile carrier and consolidated there. Seven Senders handles the return transportation from the last-mile carrier hub directly to the shipper's warehouse.'
Study finding: market participants expect costs to increase further
The growth in online retail is presenting new challenges for both retailers and couriers. When asked how logistics and transport costs are likely to develop, 52% of companies said they expect costs to rise. Only 48% of the respondents expected costs to remain the same. These are the findings of a study conducted by Statista in March 2021.
More online trade, higher costs – this is not a short-term trend, but one that has been rising gradually since 2010. Storage, forwarding, transportation, handling, packaging, CEP (courier, express and parcel) – the growing desire to shop online is making logistics one of Germany's most important sectors. In terms of size, it is the biggest industry following automotive and retail. It even ranks ahead of the electronics sector and the mechanical engineering industries; in fact, with more than three million employees, it is three times bigger.