As e-commerce grows, so do the demands of customers. Express delivery is becoming increasingly important, especially in international shipping. In our article you will learn how the international online retailer ASOS realises Evening-Next-Day deliveries to the Netherlands and at the same time makes a positive contribution to the ecological footprint.
Order at 4 pm; next day delivery at 7pm. As soon as online shoppers have made their purchase decision, they only want one thing: to receive the ordered goods as quickly as possible – even across national borders.
Many online retailers respond to such customer requests and offer delivery options such as next-day or same-day delivery. Through premium memberships or the addition of extra shipping costs, every customer can take advantage of these options – and have their package in their hands as quickly as possible.
Online mail order company ASOS relies on Seven Senders
The internationally active online retailer ASOS relies on the expertise and carrier network of Seven Senders for its Evening-Next-Day delivery to the Netherlands.
Through the connection to the delivery platform, the online fashion mail order company delivers the ordered parcels from the German warehouse to the Netherlands the next day.
For this purpose, the parcels are collected from ASOS in the warehouse in Großbeeren near Berlin in the evening on the day of the order and fed into the hub of last-mile carrier Budbee in the morning of the following day. Parcels are delivered to customers in the Netherlands every evening between 6 pm and 10 pm. This means that delivery of an order to Dutch customers is possible within a few days of receipt of the order.
For ASOS there were two main reasons for choosing the Seven Senders solution: "For us, two factors played an important role in connection with our next-day-deliveries from Berlin to the Netherlands: reliability and speed. Two points we are convinced of when shipping with Seven Senders. Our orders are reliably in the Netherlands the following day," says Toni Schindel, Head of Delivery Solutions EU at Asos.com.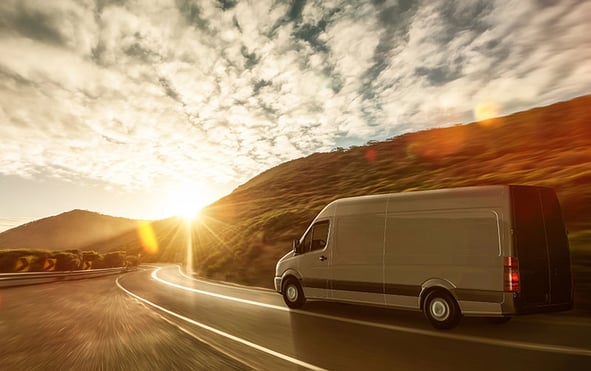 From Berlin to Amsterdam – emission and contact free
Next-day shipping with Budbee has another important advantage over other options: Delivery with the last-mile carrier is completely emission-free. Budbee delivers exclusively with an electronic fleet, as well as e-bikes and load bikes.
In view of the increasing customer demand for sustainability and resource conservation, this is a sales argument for online shoppers in the Netherlands.
In addition to the sustainability aspects, it is also important that customers can decide for themselves how, when and where they receive their parcels. With the help of Budbee's app, customers can decide for themselves how and where they want their order delivered.
Among other things, there is the option of contactless delivery, in which the parcel is deposited at a storage location and sent to the recipient by the deliverer via image.
Especially in times of COVID-19, where personal contact with each other should be avoided as much as possible, the demand for these contactless parcel deliveries is very high.
With speed to customer satisfaction
A perfect shipping experience ensures long-term customer loyalty. Seven Senders' delivery platform gives retailers access to a comprehensive network of local delivery services. Take advantage of this potential and offer your customers the perfect shipment even for express orders – especially across national borders. Customers all over Europe are waiting for your packages! Be fast and flexible – offer your customers the delivery options they demand. Contact us today.