Route planner: logistics excellence in just five steps
When business decision makers are asked what they are planning for the coming months, many cite lowering costs as their top priority. The problem: according to a study by Deloitte, nine out of 10 companies have little success in achieving their objectives.
The analysts therefore call for "bold and disruptive measures". But where to begin? In e-commerce, shipping presents a good opportunity to streamline and better coordinate processes, and save money along the way. The following five tips illustrate how that might look in practice and some important things to keep in mind.
1. Opt for a single delivery partner rather than multiple contacts
The coronavirus pandemic has created massive challenges, including unexpected spikes in orders, slackening demand and bottlenecks. And borders and logistics centers could shut down at any time.
To become more flexible, independent and responsive – and thereby reduce costs – it's a good idea to find an experienced shipping partner that offers multiple delivery providers per country, handles all logistics processes and bundles shipping volumes.
End-to-end management from a single source streamlines shipping processes. When everything comes together in one place – from pick-up at the warehouse to delivery in different countries – it minimizes complexity and saves money.
When the going gets tough and hubs close or carriers are overloaded, it's also good if online retailers are able to bring in a new logistics provider quickly rather than having to wait to get a new carrier on board, otherwise they lose a lot of money.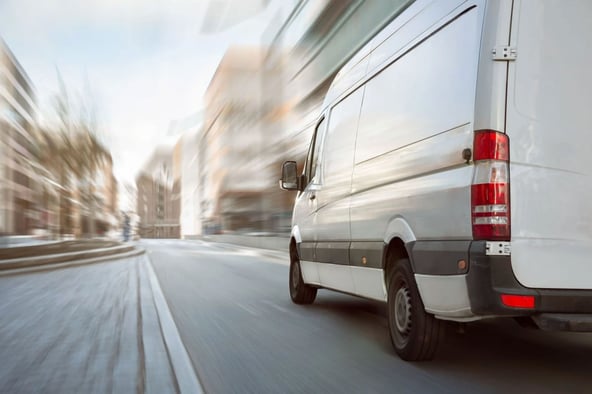 It's both highly useful and cost-effective to manage logistics processes centrally through a platform. E-tailers that have a single contact benefit from having less work and more support from a single source.
This includes selecting the right carrier for the customer group and country in question, creating labels, returns and end-to-end tracking. It should also be possible to automatically send returns to the national hub of the last-mile carrier and consolidate them. A central delivery partner such as Seven Senders also handles the return transport from the last-mile carrier hub to the sender's warehouse.
2. Select the right local providers for every package
There are more than 100 shipping service providers in Europe, all specializing in certain regions and services. To act more flexibly and strategically, and in turn save on costs, it's a good idea to use a platform that offers access to all these local specialists.
Packages are fed directly into the local networks, from the warehouse directly to the hubs of the delivery providers in the destination country – "direct injection". This allows significant acceleration of shipping processes and reduces costs, giving e-tailers access to the best carriers for the respective region or the desired service. This optimal carrier mix can reduce shipping costs by up to 30%.
Access to all European carrier networks also makes it easier to get started in new countries. The most suitable cost-effective shipping partner for the country and target group can always be selected – instead of having to rely on a large international carrier due to a lack of options. Direct injection into the local delivery provider network also saves online retailers up to 35% on delivery times – including for returns.
3. Improved communication lowers costs
Transparent customer communication, such as notifications with tracking information, reduces customer queries by up to 26% and lightens the load on customer service. Continuous communication and notifications are important in order to avoid costs resulting from a lack of transparency, complaints and other issues.
Instead, retailers and their logistics managers should opt for fully automatic notifications based on pre-defined delivery events such as "first hub scan" or "delivered". Customers can be proactively and automatically notified of the status of their orders throughout the entire shipping process.
Another tip is seamless and simple return processes – again supported by up-to-date and direct customer communication. A return portal can be optimally integrated into a shop in different languages – enabling customers to return goods quickly and smoothly.
They print the return label themselves in just a few clicks and then drop off the returns at the drop-off point. Through processes like these and improved communication with their customers, online retailers save costs in the return process while simultaneously enhancing customer satisfaction.

4. Data insights and analyses for greater competitiveness
A study by the consultancy PwC found that digital champions are significantly better at responding to new requirements, and so thus act with greater flexibility. A survey by BVL (Bundesvereinigung Logistik) also shows that less than half of companies know their logistics expenditure in spite of skyrocketing costs in recent years.
Smart data analysis is therefore essential. All important documents, from contracts to invoices, must be managed in a central location. Centralized data storage makes it easier to keep an eye on KPIs, check invoices and analyze relevant contractual parameters.
Integrated analytical tools also enable all shipments to be displayed in a single view. User-defined dashboards and reports – for instance, an analysis of carrier performance in terms of delivery times and rates – support data-driven decision making.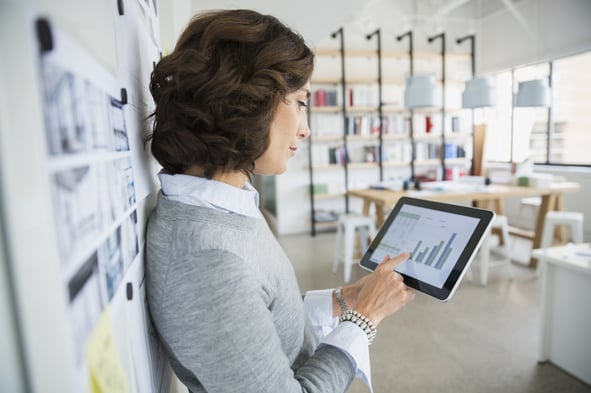 And that's not all: the route and history of every delivery can be tracked via search engine and provided to customer service. Such information enhances the ability to provide information to customers and provides the basis for optimal, cost-effective decisions.
5. Don't forget claims and insurance!
Another aspect of cost and time-intensive logistics work is claims and insurance. To minimize effort and costs, it's a good idea to insure packages up to a certain purchase value for the duration of the shipping process – here again by a central delivery partner that has every part of the process under control.
This service, as part of an overall package, ensures simplified processing of refunds for damaged packages. Standardized damage forms create transparency and uniform processes. Less work means lower costs. And a clearer overview generates additional savings potential.