A fundamental factor in customer satisfaction is the ability of online retailers to create a positive delivery experience. In line with the maxim "sow in winter, harvest all year," customers acquired during peak season are the basis for sales growth in the following year. Satisfied customers become returning customers – and this is where direct injection plays a key role in establishing a successful cross-border shipping strategy.
Above all, this means low-cost delivery, short delivery times, and international availability. The focus is on fast delivery – three to four working days for standard delivery and one to two for express delivery. Direct injection is one of the best ways to optimize the delivery process and gain a competitive advantage, especially as it improves the speed of the delivery process – one of the most important aspects of successful international delivery. "Viewed positively, logistics is an opportunity for retailers to differentiate themselves," says Thomas Hagemann, Co-founder of Seven Senders, in an interview. But Direct injection has other advantages, too.
What is direct injection?
Direct injection means feeding goods directly from a warehouse or place of manufacture directly into the distribution hub of the delivery provider in the destination country. For this, consolidated transport is an essential factor. The customer is not aware of the change in the delivery process, as they receive their parcel from their usual last-mile carrier, whether that's home delivery or pick-up at a parcel station. By the way, we cover the last mile in more detail in another article.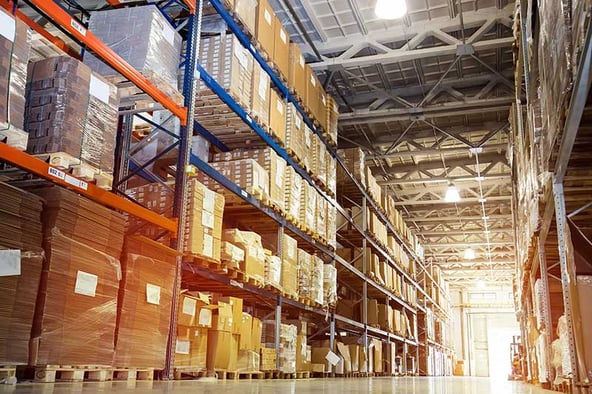 What are the benefits of direct injection shipping?
Direct injection offers a wealth of benefits that help to improve the delivery process. What are they?
Save time: Direct injection can reduce delivery times by up to one day since no time is wasted handing over from one actor to the next. Consolidation and bypassing of international shipping networks hugely accelerate the lead time to the destination country. Thus, direct injection helps to improve the customer experience and makes optimal use of the opportunity for competitive advantage – fast delivery.
Save costs: Direct injection allows customers to save costs since it bypasses individual actors who skim off their margin share. Customers can leverage the cost advantages of consolidation or collection of goods and joint cross-border delivery in the form of direct injection – a key competitive advantage, particularly in fiercely contested markets. Consolidation reduces the unit costs per parcel for transport to the destination country.

Scale-up volume: Direct injection also offers clear advantages for growth, as faster, cheaper shipping processes make it easier to scale up business and boost international expansion.
Expand into new markets: The scalability advantages do not end there; direct injection enables cheaper entry into new markets through consolidation and greater cost-effectiveness. Thus allowing penetration of strategically important markets even where volumes are smaller and the usual economies of scale in online trading cannot be leveraged.

More sustainable cross-border shipping: Consolidated shipping through direct injection reduces the number of transfer points. Let's look at the route of product X from the time of purchase in the online shop. The foreign manufacturer sends the goods to the intermediary, which sends them to the wholesaler, which sends them to the border, then handed over to the next forwarding agent, which delivers them to the importer. They are then either distributed throughout the region or warehoused locally before delivery to the last mile. The reality is half-empty trucks that take circuitous routes, clog roads and emit CO2. Direct injection ensures greater sustainability in delivery processes, with fewer transport routes resulting in less CO2 emissions.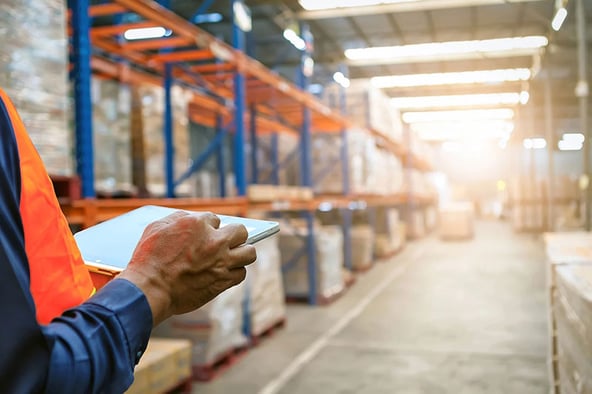 Is direct injection a good option for peak season shipping?
With the peak season fast approaching, direct injection shipping can be a good option to keep up with customer expectations regarding the delivery experience. Here is why choosing direct injection during peak times can be advantageous to your cross-border shipping strategy:
Better control over shipment scheduling: Direct injection gives online retailers greater control over their transport planning. Cross-border consolidated shipping means an intelligent bundling of individual deliveries before handing responsibility over to the freight forwarder. This alone speeds up the loading process considerably.
Fewer touchpoints: Direct injection reduces the number of contact points and intermediate stops during transport. As a result, shipments arrive at the destination hub faster and reach the last mile with time saved, an increasingly important factor in edging out the competition, particularly in competitive markets where delivery speed can tip the scales in a customer's decision to purchase.
Delivery with the local look and feel: With direct injection, shippers can still use the best last mile carriers for each target market. Using local heroes for the last mile better ensures customers receive a delivery experience tailored to their preferences and expectations.
Work with one partner who can help you create the optimal customer delivery experience
When considering a direct injection strategy to optimize cross-border shipping, work with one partner who can give you access to a wide carrier network. Working with the right carriers Europe-wide brings opportunities to grow and expand into new markets as you'll gain access to the best delivery partners in each country.
The Seven Senders delivery platform offers shippers a way to manage the complexity of cross-border shipping with a one-stop solution for all shipping needs. Find out more about Seven Senders' services for Europe-wide shipping, including everything from customs clearance to generating labels.