The e-commerce peak season is the perfect opportunity to win customers by creating the right customer experience. And this particularly applies to shipping and the delivery experience. It is clear that this year especially, the desire of consumers to order goods online is bringing its challenges.
High demands on the supply chain and the management of logistics bottlenecks present hurdles, especially for customer service. One of the questions most frequently asked by online shoppers is: "Where is my order?" Whether they are made to customer support by phone or email, Queries like these cost time and money. And just think about the questions and status updates requested concerning the resulting returns. It's important to find ways to offer a customer-centric experience so that you can increase customer satisfaction and reduce the number of common inquiries made to customer service during the peak season.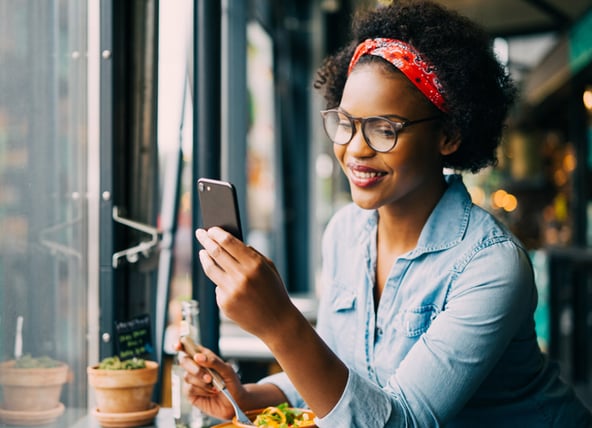 Provide shipment tracking
Ordered, selected, clicked, purchased – so far, so good. But of course, the customer journey doesn't end with the purchase. That is when having the right shipment tracking service can create a brilliant delivery experience. In many cases, that starts with communication. Your average customer just wants to know that their order will arrive – and within the expected delivery window. Has the order been received? Where are the goods? When will they be delivered? These are the frequently received questions by the call center or have to be answered by customer service via chat or email.
Time spent working on offering the right solution here will help to prevent these kinds of inquiries. A mobile-optimized tracking page can help customers follow the delivery process and ensures full transparency. Plus, the potential of a good tracking page is huge: around 80% of users visit mobile tracking pages. A clever user interface can actively guide customers back to the store, where you have a chance to increase your repurchase rates.
Set up automated delivery alerts
Proactive communication can be automated – and be personal. Automated emails about shipping and delivery notifications can reduce the workload of your customer service team. It makes sense to send notifications via multiple channels and provide as many status notifications as possible during the delivery phase to increase transparency and avoid unnecessary calls to your customer support lines.
The latest white paper by Seven Senders, based on a study of online shoppers in nine European markets, explains how to create an optimal delivery experience for each market. On average, across the different countries, dispatch confirmations were of most interest (74%), followed by parcel tracking (57%) and messages about any potential delays (54%). When proactively provided, this information can significantly reduce the workload and number of inquiries for customer service.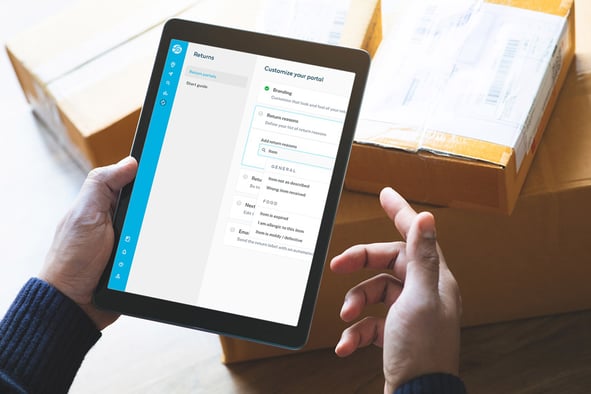 Send delay notifications
Delays are often unavoidable, especially during the peak season when fulfillment and delivery volumes are at their highest. Sending out delay status notifications to warn the customer is essential to creating a positive experience with your online shop. An automated delivery delay notifications offer a number of benefits:

Customers are kept up-to-date, which avoids unnecessary disappointment and leads to increased customer loyalty.

Even if a delay does cause them inconvenience, well-informed customers are less likely to be negative when rating their experience of the shipping process.

Last but not least, late delivery notifications are essential to reduce unnecessary calls to customer service, which frees up capacity for dealing with other important issues.
Provide a self-service return portal
Peak season also means peak season for returns. Even with the best product range and a perfectly designed online store, returns are unavoidable. But what is the best way to handle returns so that you can increase customer satisfaction and manage the work involved in the smartest way?
One way is to create the opportunity for customers to manage the returns process independently. For example, a digital return portal enables customers can allow the customer to download the return label and initiate the return shipment themselves. Digitized returns can also facilitate automatic tracking and status updates, again reducing the need to reach out to your customer support team. And this matters most when it comes to refunds. Following up on the status of returned good refunds is probably one of the most asked questions to customer service.
The greater transparency you are able to create about returns will reduce the workload for customer support significantly. In addition to this, a study has shown that having a good returns process also creates customer loyalty. 57% of customers who have had a positive returns experience will return to the store. Now, there's an incentive!
Streamline logistics operations management with the Seven Senders delivery platform
Keep one step ahead of the challenges in the logistics process – during the peak season, but also throughout the year. It makes sense to have an expert partner that you can rely on – one that understands and can resolve the key challenges in online retail. Including the tools for optimal customer communication, Seven Senders can help you design a tracking page using a store-specific design and develop and implement automatic status updates. Connect to the Seven Senders delivery platform and benefit from a one-stop-shop solution for all your shipping needs.